THE SPECIMENS DIGEST
Sign up to the weekly newsletter! Specimens, interviews, blog posts and more.
The striking thing about this specimen is the overall size of the type. Not just the headings, but ALL the type – from labels of the type testers, to the supporting UI copy.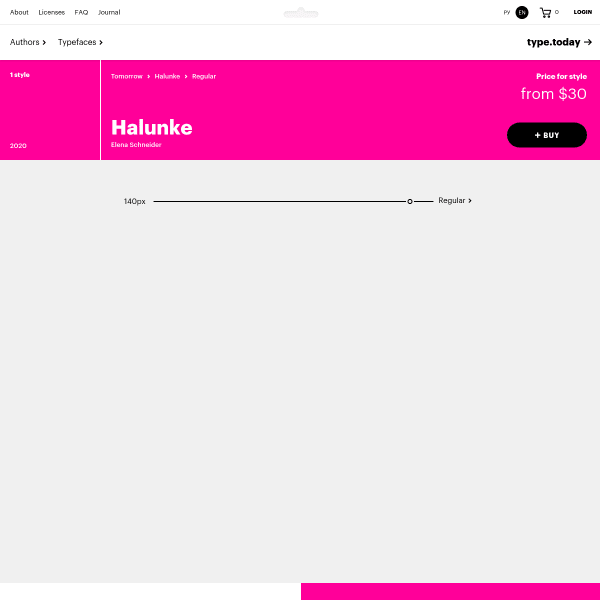 Type Today's Tomorrow (!) specimens are great. Thoughtfully designed, leading with a type tester with a couple of controls, and just enough 'type in use' graphics to support the design rationale for the typeface. This specimen for Halunke Regular works well in this format.
A single typetester punctuated with animations, audio (which was a surprise), and exciting – and unextected – punctuations leading to a a specimen you experience rather than use.
Browse all the latest specimens