THE SPECIMENS DIGEST
Sign up to the weekly newsletter! Specimens, interviews, blog posts and more.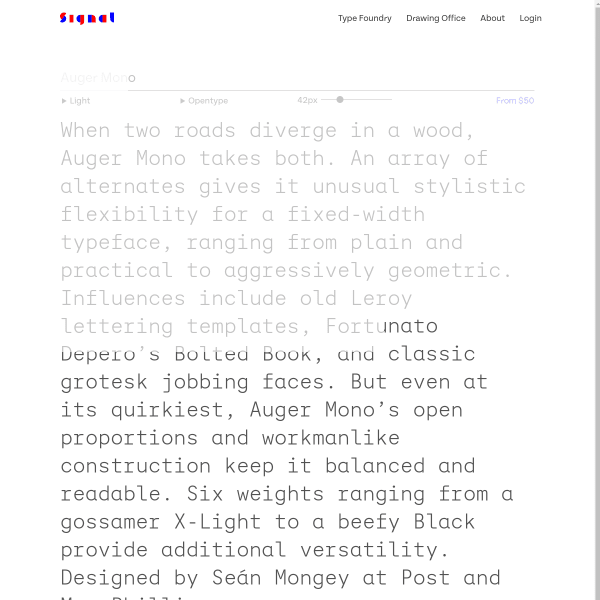 There is something about this specimen that reminds me of the printed specimens from Emigre in the mid 90's. Maybe it's the colour combinations, or the simple panels of large glyphs.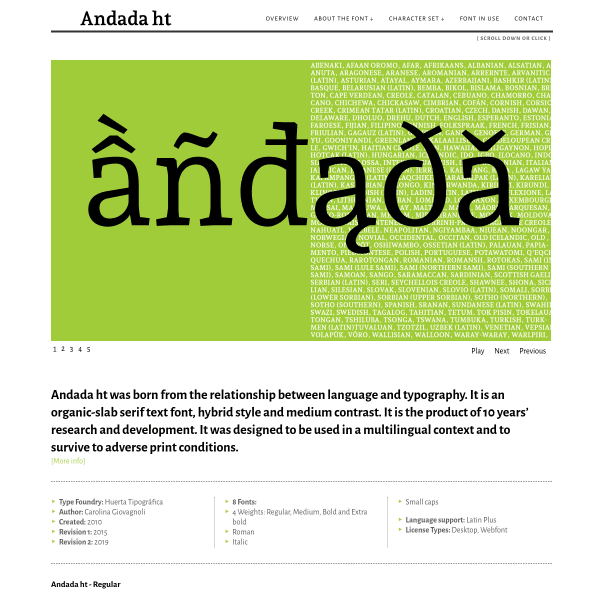 This specimen for Andada is well constructed and comprehensive. The fonts in use section is particularly useful to see real-world application.
Will you look at that CA ligature in the title! This specimen for Montecatini is very refreshing. Leading with design information and inspiration, the specimen goes on to provide type testers. The real stand-out, though, is the real selling point: the contextual and stylistic alternates.
Browse all the latest specimens