A curated list of digital specimens

of the highest quality. Updated daily.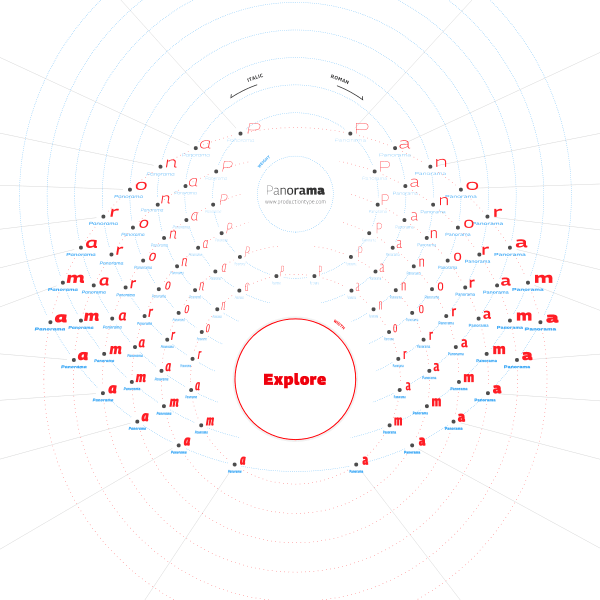 An exploratory interface allows the user to navigate the design space. An imaginative use of navigational devices and layout.
A specimen disarming in its simplicity. Just a paragraph of content simply set in the two available styles sit below a brief introduction. The digital specimen is bolstered by a comprehensive PDF, and a lengthy story of the origins, design, and development of the typeface.
A fairly standard looking specimen, but it's enriched with content of its creation written by the designer.