A curated list of digital specimens

of the highest quality. Updated daily.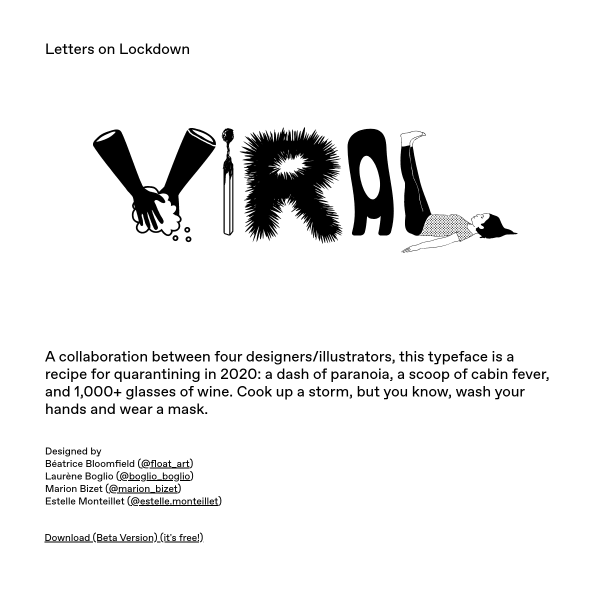 Excellent copywriting for this fabulous display font. 'A collaboration between four designers/illustrators, this typeface is a recipe for quarantining in 2020: a dash of paranoia, a scoop of cabin fever, and 1,000+ glasses of wine.' The result has an Ed Fella flavour to it.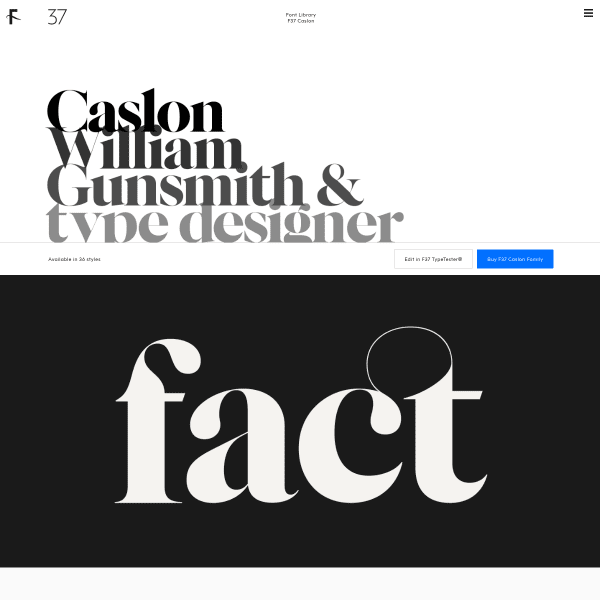 This specimen for F37 Caslon from foundry f37 strikes the right balance between form and function. Opening with extremely large type designed to show of the design features of the glyphs, the specimen is one of only a handful available that demonstrate the type working in comparative paragraph settings.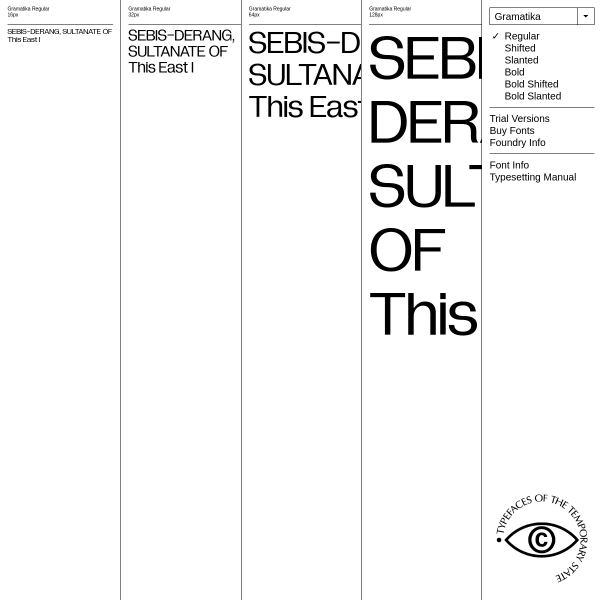 A novel design for the specimen for Gramatika, a custom typeface project for V-A-C Foundation. A notable, fantastic addition is the typesetting guide. Unfortunately, it's a PDF. it would be great to turn that content into a valuable microsite, I'm sure.