A curated list of digital specimens

of the highest quality. Updated daily.
CoType's sepcimens are really good in their clarity and simplicity. The overlaying of content areas on scroll is a simple but effective little trick to clearly demonstrate different content areas, but also adds subtle animation and a feeling of depth.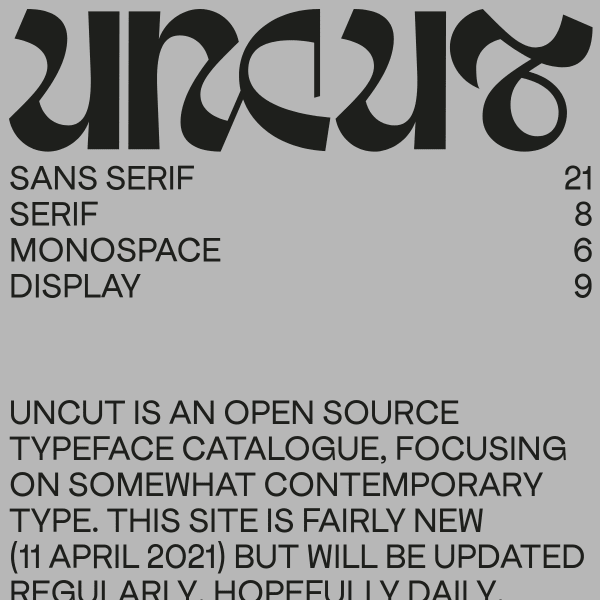 An unusual website. Or catalogue? Or specimen(s)? Maybe it's a foundry? I'm a little unsure, but what I do like is the bold, unconventional web design. Feels like a print publication for a contemporary gallery space. Refreshing!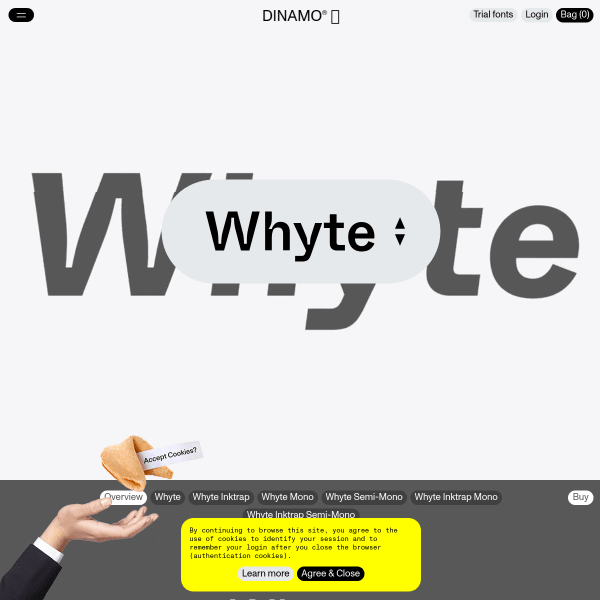 I'm a massive fan of Dinamo's typefaces and specimens and this is no exception. Whyte is a brilliant typeface and specimen is bold and delightful, yet useful and usable. A delicate balance realised very well, here.