A curated list of digital specimens

of the highest quality. Updated daily.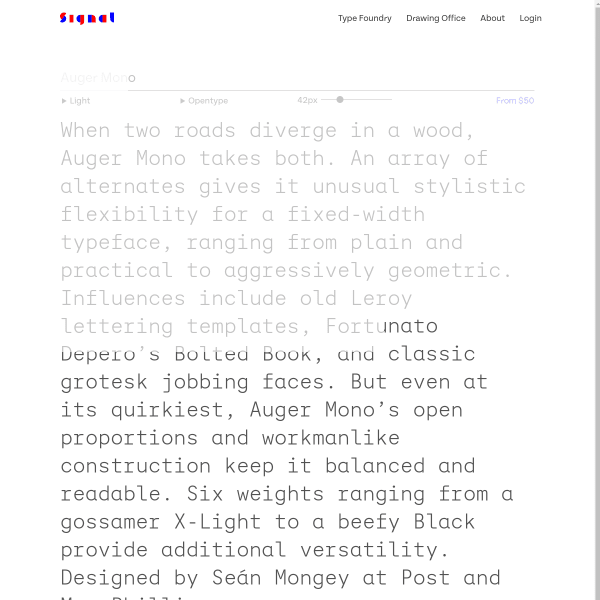 There is something about this specimen that reminds me of the printed specimens from Emigre in the mid 90's. Maybe it's the colour combinations, or the simple panels of large glyphs.
As a specimen to evaluate weights at different sizes, different settings, many don't come as good as this one. In-depth and detailed, however it still lacks some contextual designs to really demonstrate the font in action.
CoType's sepcimens are really good in their clarity and simplicity. The overlaying of content areas on scroll is a simple but effective little trick to clearly demonstrate different content areas, but also adds subtle animation and a feeling of depth.