A curated list of digital specimens

of the highest quality. Updated daily.
A lovely hand-written font with some clever additions detailed in the specimen. This typeface has emoji conversions, double underlines, and also some delightful scribbling-outs. The specimen itself is a stacked set of type testers sitting below a carousel and some brief editorial.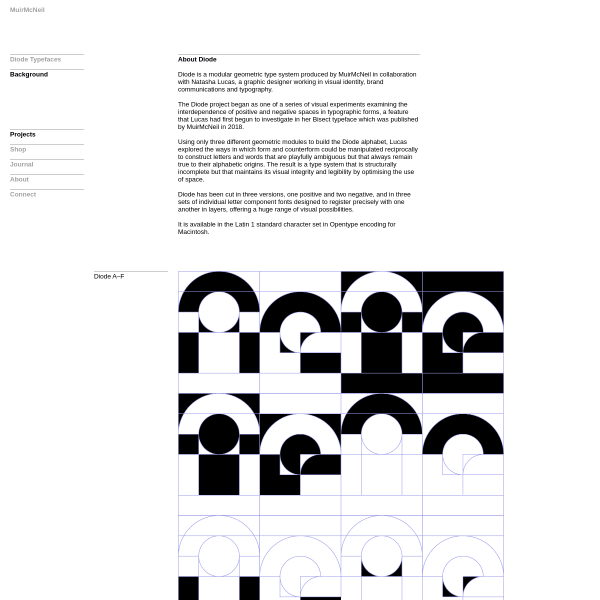 A strange font with a strange, exploratory digital specimen. Unfortunately, as we see quite often, the print specimen PDF is full of examples and striking design with accompanying editorial. The digital specimen, in contrast, falls a bit flat.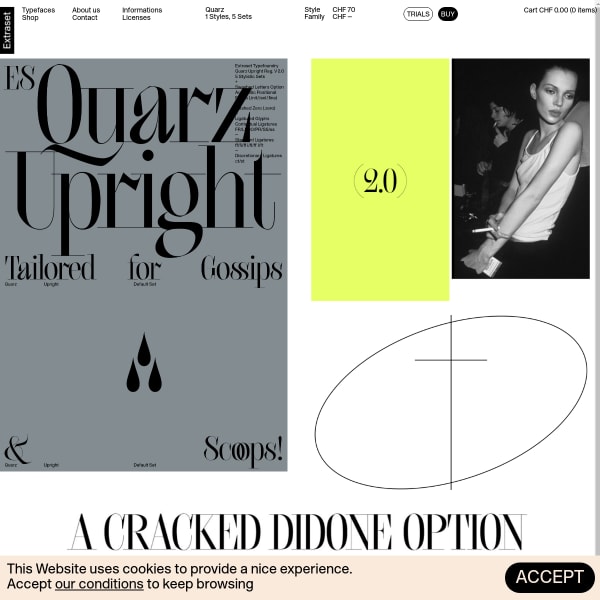 Quarz's specimen follows the structure of the other Extraset specimens, with an interesting mixture of designed panels and animations. The blend of associated photography is a strong design choice, but the functionality offered below is second to none. Excellent type tester and glyph set.