A curated list of digital specimens

of the highest quality. Updated daily.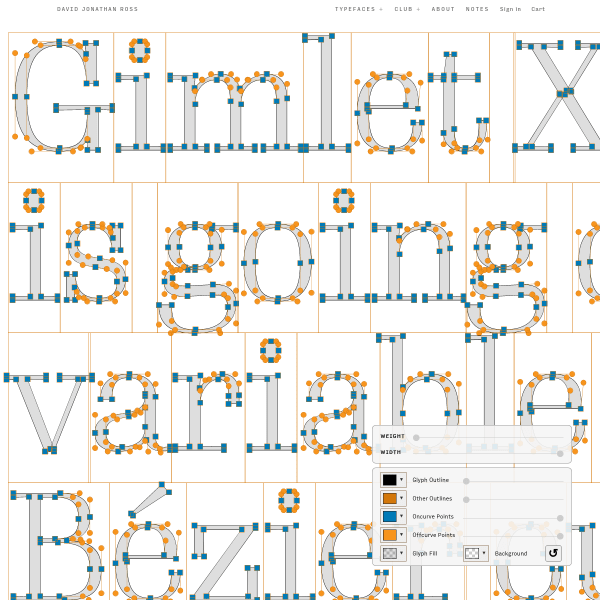 An interesting specimen for Gimlet X-Ray. Huge type filling the screen from top to bottom with a few controls to customise the output from variable widths, to stroke colours, and the on-off curve points.
Panchinko is a lovely mono with a delightful italic. The specimen is a comprehensive, with some introductory type testers before moving into lengthy design notes, features and examples.
A new typeface from Mark Simonson, Etna is a reinterpretation of a genre of typefaces from the 19th century. The specimen is clever. Featuring three stacked carousels, the overall design is that of switching states of a newspaper layout.