A curated list of digital specimens

of the highest quality. Updated daily.
I'm not sure where to look on this specimen for – and, yes, this is it's name – 'Happy Times at the IKOB New Game Plus Edition'. The scrolling, the pink, the competing hierarchy, the million type sizes. It shouldn't work. It really shouldn't. And yet...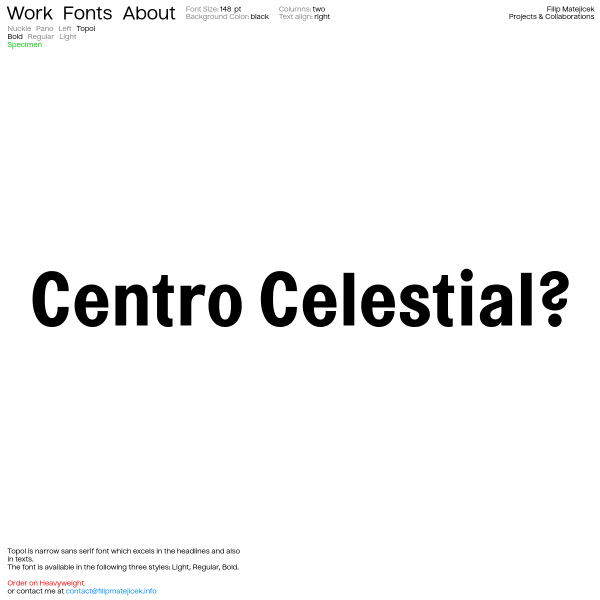 There is something pleasingly simple about this specimen. Just a typetester with predefined pangrams at three different sizes navigable with toggles for three different weights. That's it. And, you could argue, that's all it needs to be.
This new typeface from Hoefler&Co is subtle. What really works is the copywriting coupled with the design. Simple, effective art direction whilst demonstrating the full range of design. Clever.