A curated list of digital specimens

of the highest quality. Updated daily.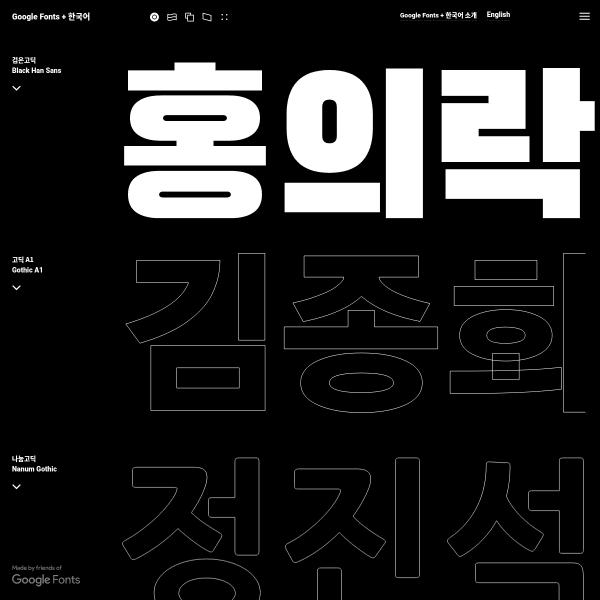 Great typography makes the web more beautiful, fast, and open. Using machine learning and the latest web standards, Google Fonts now offers the open source Korean fonts showcased in this website.
No doubt a beautiful typeface, but let's focus on the specimen. As is usual for many modern digital specimens, it leads with the story. Presenting the typeface in its various intended uses, it's not until the end that the specimen digs a little into the features of the fonts. It's not until you download the PDF specimen, can you dig into the font features and individual glyphs.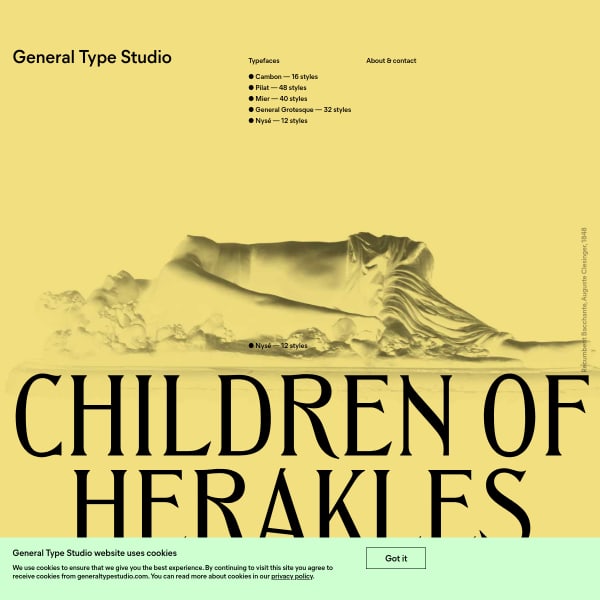 As a homepage for a foundry, why not completely combine specimens of the catalogue in just one. big scrolling page? General Type Studio do just that and the result is wonderful.