A curated list of digital specimens

of the highest quality. Updated daily.
Following the trend of leading the digital specimens with images of the font in various contexts, the specimen for Antonia includes some notable additions – an animation of the variable font, individual type testers for the many weights but with options to preselect to HTML headings and text.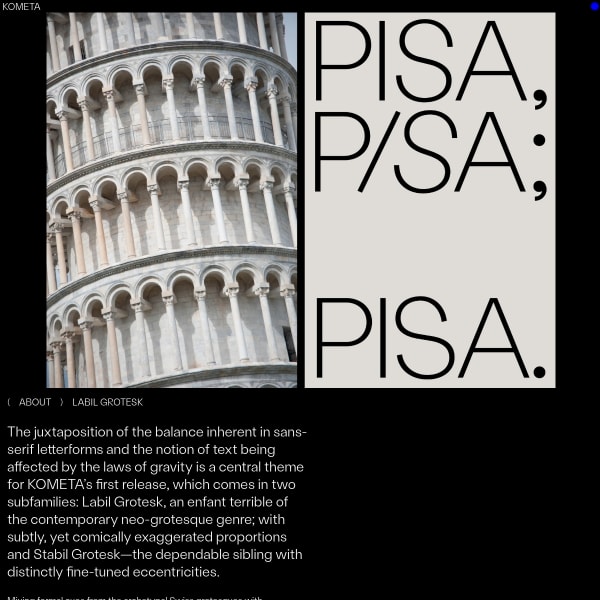 An unconventional specimen for an unconventional typeface. It's quite rare to see experimentation in this space, so when it does happen it's refreshing. A carousel of images with introductory content open the specimen leading onto stacked typesetters for the various weights. The design patterns themselves are conventional, but the presentation less so.
This is an interesting little application of a font selling the benefits of variable fonts, but packaged up into something useful.