A curated list of digital specimens

of the highest quality. Updated daily.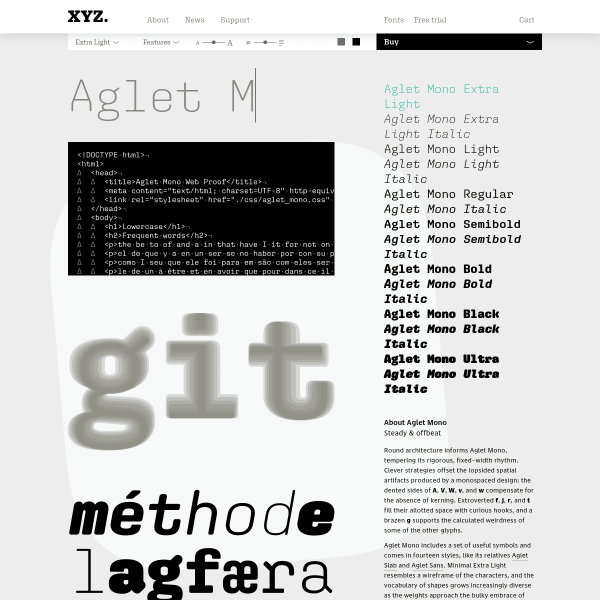 The Aglet Mono specimen page opens with a type tester and a complete display of all weights available to buy. The real selling point of this specimen, though, are the contextual samples – showing aglet performing in a code environment.
Marketed as a 'UI Slab Serif', Kefa's specimen has some compelling images in a carousel. The stacked type testers have simple controls to allow the user to interact with the typeface.
An unconventional specimen – certainly from a web perspective. It leads with a fake article and is navigable by vertical tabs on the left of the screen. The right of the screen permenantly has an open drawer for licensing and purchasing workflow.