A curated list of digital specimens

of the highest quality. Updated daily.
Simple and effective specimen from Type Republic for Patufet Mono. We continue to see this welcome design pattern for disclosing type tester controls when a user intercats with a body of text.
So much detail in this specimen. From the long-form editorial, to the different interactive panels. One of these really stood out: the highlights panel. Here, we have on display a grid of selected glyphs for the user. Useful.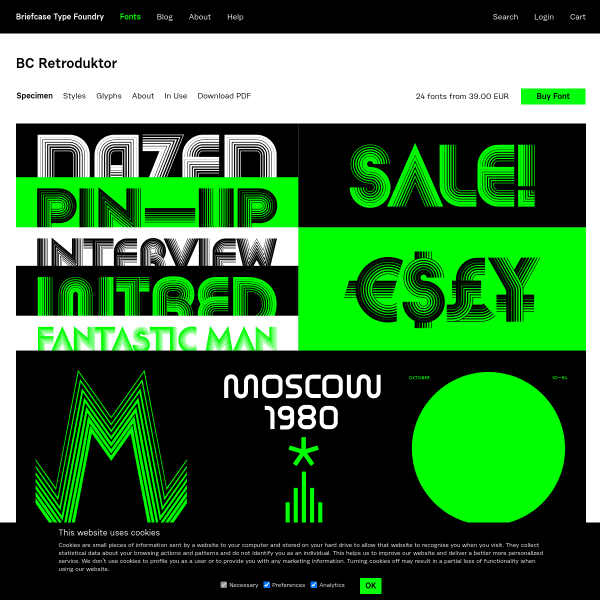 The opening screen of this specimen is striking. A stacked selection of svg graphics show the typeface in various graphics. The rest of the specimen – behind sub navigation – allows the user to sample the typeface as well as a complete glyph table.