A curated list of digital specimens

of the highest quality. Updated daily.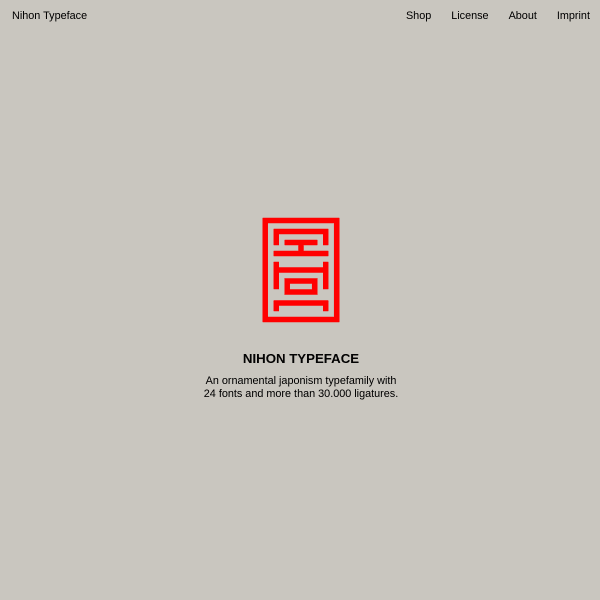 An ornamental Japanism typefamily. Inspired by traditional Japanese Inkan-Seals, Nihon takes abstracted latin letters and presents them as used by the seals. A complex goal, but the specimen walks through the results before digging into some features.
Quirky specimen for a quirky contemporary serif. Full featured type tester before moving onto interesting sections displaying various features and contexts. The specimen ends with a long form article explaining the origins and design of the typeface.
The first parametric Google font by Prototypo, the specimen for Spectral is a patchwork of user discovery. Each panel is a mouse-over animation designed to inform of the features of this experimental typeface. Impressive stuff!