A curated list of digital specimens

of the highest quality. Updated daily.
A visually interesting specimen that would be made so much better by being constructed with web fonts instead of rendered images. That aside, it does a good job of displaying the typeface's best features in an easily digestable format.
This is a smart looking specimen. Minimal in features, the design is horizontally split: typical specimen features on the left such as type testers, character set etc. But the right is blurred out. Until it is clicked, which reveals editorial about the typeface and designer, in addition to some fonts in use content.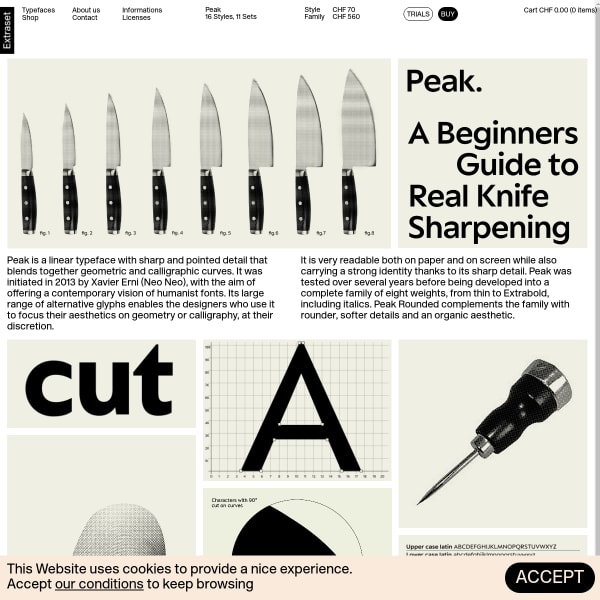 Another Extraset specimen with a vintage feel about it. Leading with illustrations to explain the font's features, the specimen moves on to a comprehensive and well-designed type tester. And there's that buy button again!