A curated list of digital specimens

of the highest quality. Updated daily.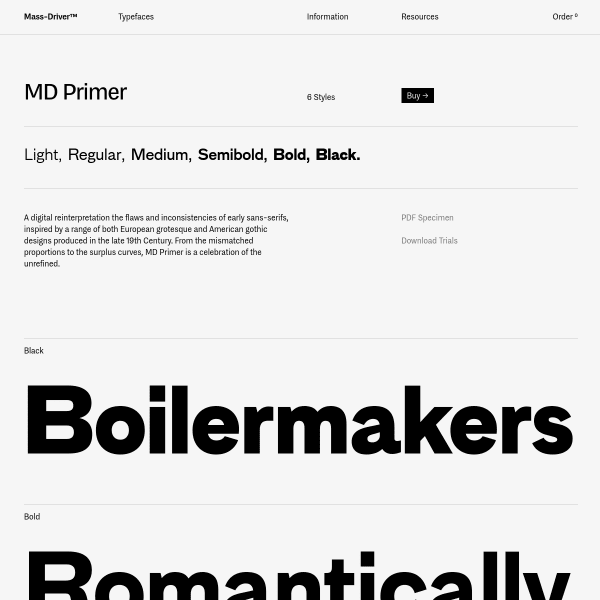 MD Primer is a digital reinterpretation the flaws and inconsistencies of early sans-serifs. Big, bold, stacked type testers are the order of the day. You may notice that the type tester words are all of a full screen width. A simple, subtle but sophisticated addition to the specimen.
A simple one-pager for Mantar. The accompanying mini site is an immersive story-based experience. Be sure to read the design notes for some detail on the design brief and exploratory illustrations.
I'm a big fan of experimental typefaces. 'NON is a series of limited edition type systems that utilise the basic latin and numerical character sets to create abstract forms, rhythms and fields from otherwise ordinary text.'. In some ways, however, it would be nice if the specimen expanded on this brief.