A curated list of digital specimens

of the highest quality. Updated daily.
Almost every bit of type on this specimen is a type tester. Controls reviewing themselves on hover, they are stacked, starting with huge single words before slowly changing into more long form content all the way to paragraphs.
Another specimen where the buying options caught my eye. A multitude of boxes – each labelled with the font packages, ranging from Personal, to Large, allow the user to easily choose. The one thing that caught my eye was the 'pay-what-you-want' for non-commercial and testing purposes. An interesting alternative to limited trial fonts.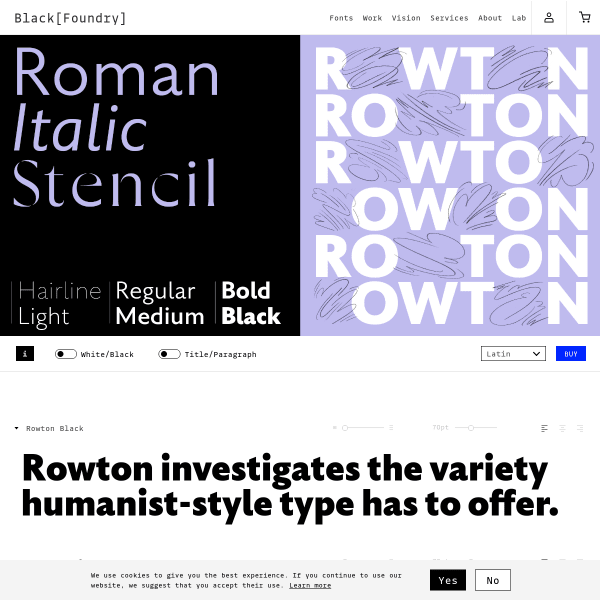 This specimen for Rowton has the usual components: type testers, carousel of designed images etc. But, rather unglamorously, it's the buying options that sets this apart. A really simple walk through licence type, scripts, and individual weights and promotional packages. Super clear and easy.