A curated list of digital specimens

of the highest quality. Updated daily.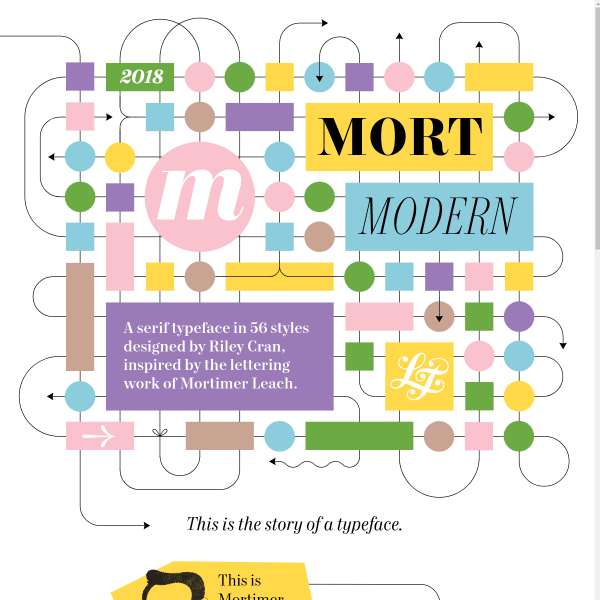 This is a fun specimen. Beautifully designed to match the feel of the typeface, the specimen initially takes you through the origin and inspiration of the work. There's a lot to dig into here: a long form essay, beautifully designed little panels of type features and testers.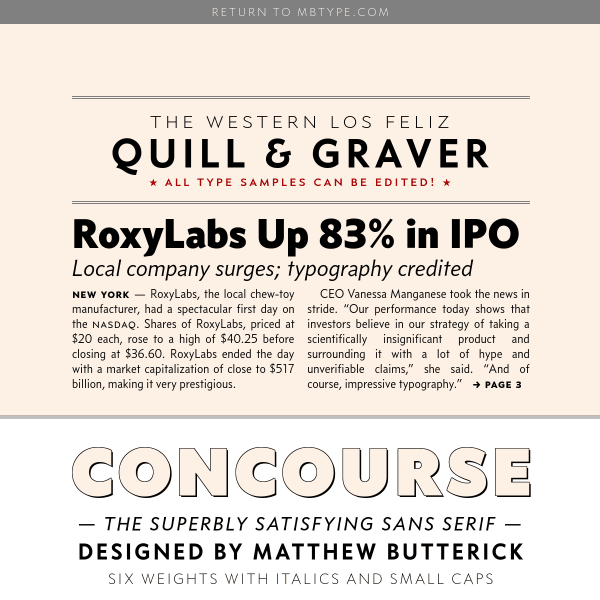 Beautifully typeset digital specimen opens with just a paragraph of editable text. Scrolling reveals panels of example text for various contexts for Concourse.
Infini is a public commission by the Centre National Des Arts Plastiques in France. A freely available font, the specimen is an infinate scroll across four 'pages' but with links to a type tester, and in depth typographic studies.