A curated list of digital specimens

of the highest quality. Updated daily.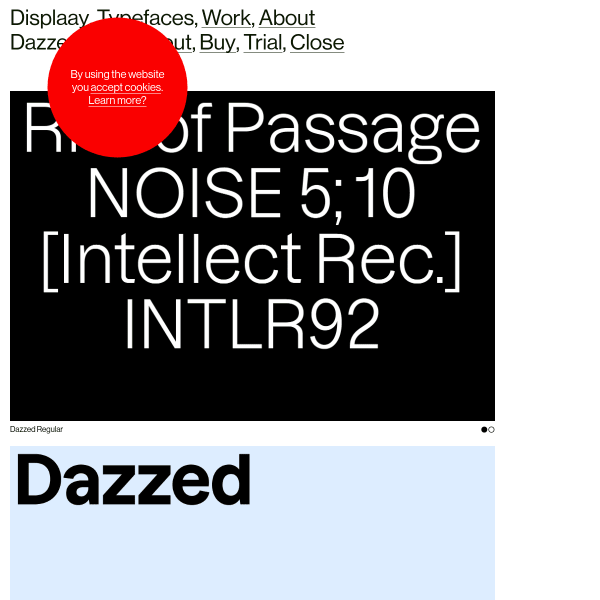 An unusual specimen of panelled animations. The strenth of the large type set against a single colour, give this lengthy specimen a simplicity inviting the user to scroll and scroll.
A workhorse of a specimen for a workhorse typeface. Darden Studio's specimen's, although templated, are very well designed. The type testers only appear when a use wants to investigate a particular weight or style.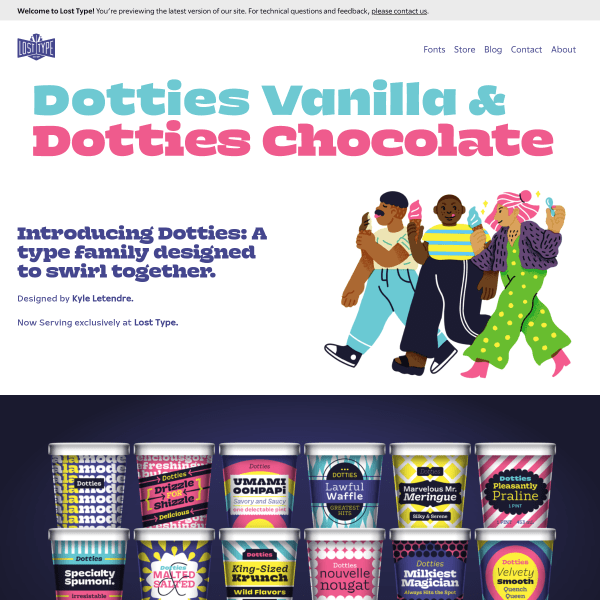 A delightfully illustrated specimen full of lovely detail. The stacked ice cream pots are particularly clever.