A curated list of digital specimens

of the highest quality. Updated daily.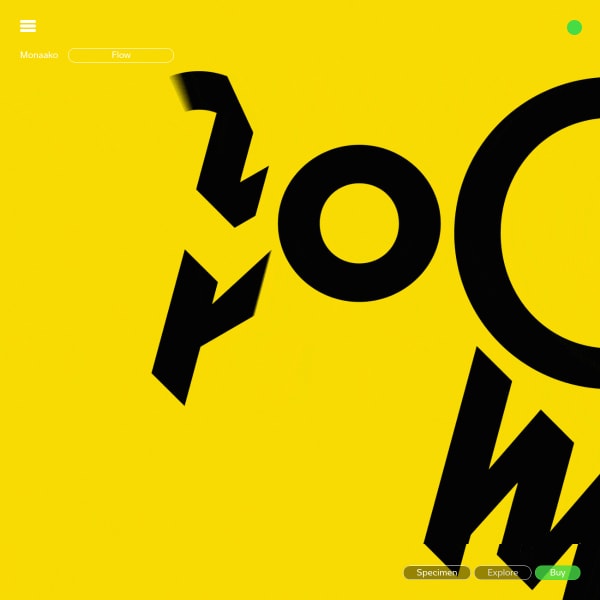 MONAAKO FLOW is an interesting typeface designed to create animated typographic compositions on After Effects, using Animography plugins. A constant scrolling animation is the primary design pattern with a downloadable PDF with more information.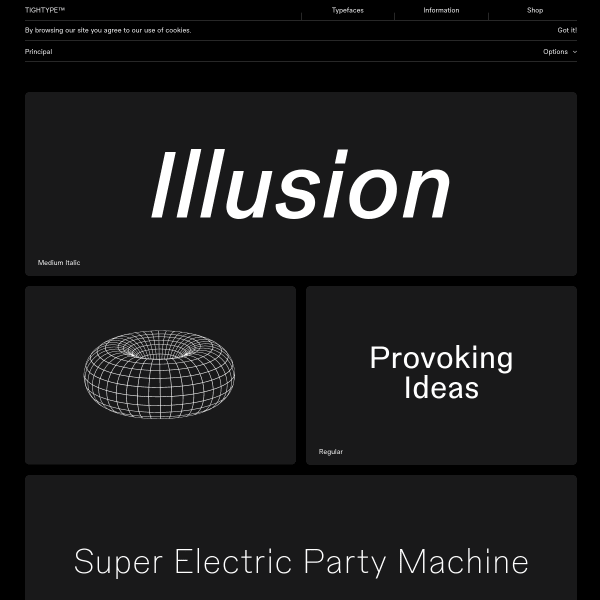 A mosaic of typetesters (often with individual words) are punctuated with wireframe illustrations of geometric forms. A conventional, but with enough unique touches, from TightType.
The specimen for Sombra is templated but efficient. Stacked typetesters greet the user before displaying some in-context designs in striking orange and black duotone.