A curated list of digital specimens

of the highest quality. Updated daily.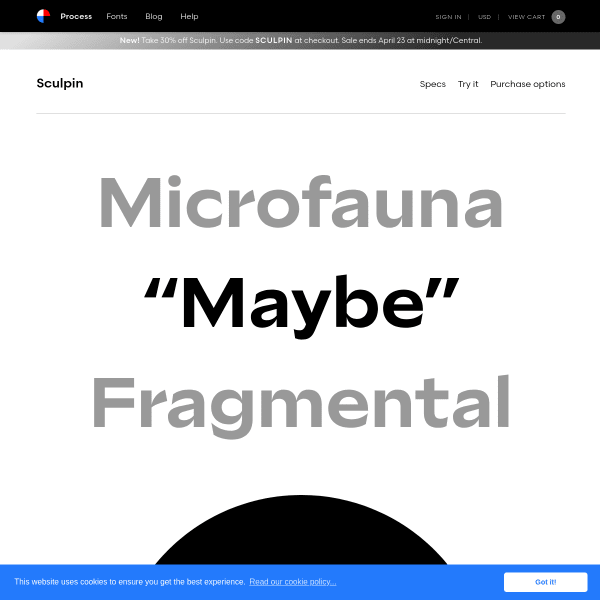 Process's type specimens are always so simple, engaging, and just useful enough to tempt any designer to part with their cash. Really good specimen with larger than life type.
NaN Fiasco is a disobedient sans-serif drawing inspiration from errata in the design, application and reproduction of letterforms. The specimen is a neatly stacked selection of type testers before concluding with one of the most engaging license selectors I've seen.
This specimen for Andana is just about as comprehensive as you can get. It's got it all: fonts in use, complete character set, open type features (together with educational content).