A curated list of digital specimens

of the highest quality. Updated daily.
What struck me about this simple specimen – even though I can't read it – were the informative illustrations, and introductory animation style.
A good looking specimen featured stacked SVG graphic panels with an intermingled type tester. On the face of it, serious stuff, until you notice the running Maradona figure...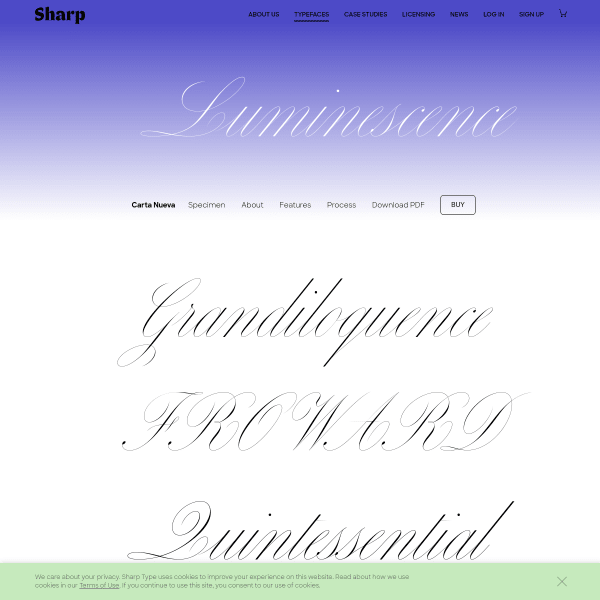 The really interesting part of this specimen is at the end of the page. Long-form descriptions of the font features and design details underpin a really useful format.