A curated list of digital specimens

of the highest quality. Updated daily.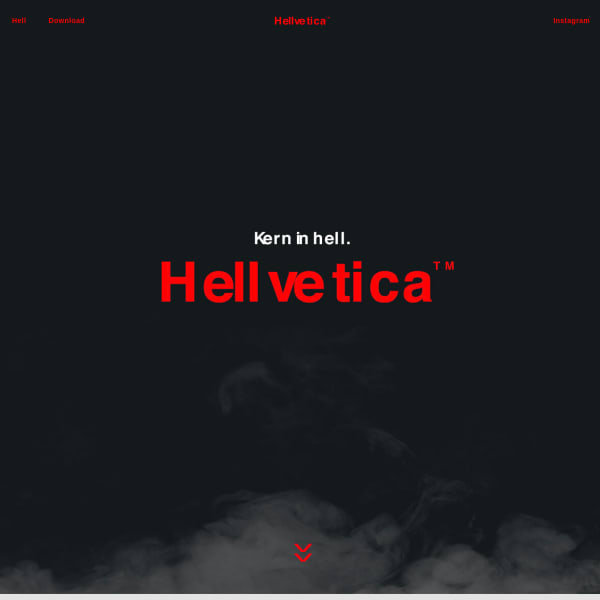 Want to troll a designer? Just mess with the kerning. Although, maybe not as overtly as this wonderfully useless typeface. Playful, tongue-in-cheek, and why the hell not? Brilliant.
Dínamos specimens continue to surprise and delight and this one for Monument Mono is no exception. Playful, oversized user interface elements coupled with some introductory photography. Don't be fooled, though, this is a seriously usable specimen with stacked type testers and lots of detailed information.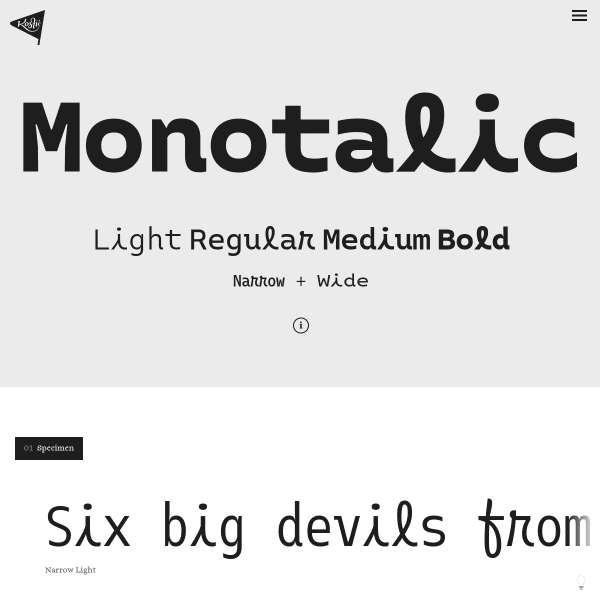 A quirky typeface with a conventional specimen layout. That said, I was drawn to the scale of the type on show here. Just huge glyphs in the waterfall show off the design to its full potential.