A curated list of digital specimens

of the highest quality. Updated daily.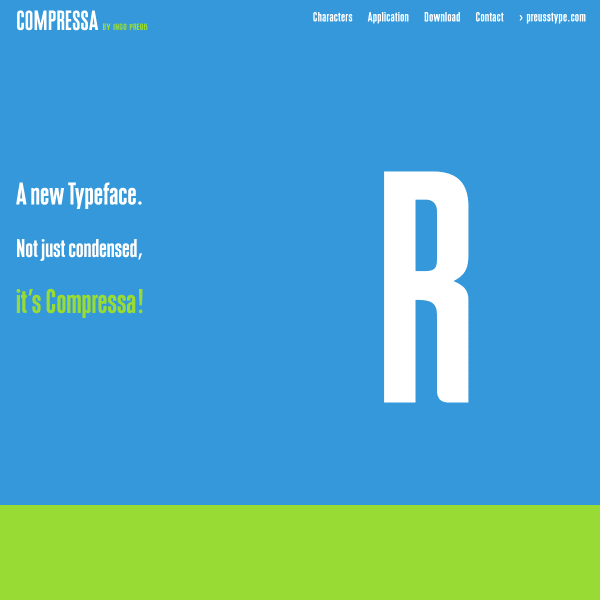 Colourful, vertically stacked panels outline the features of Compressa before digging into details of the individual characters.
Developed as a personal exploration of the Variable font format, the Jabin specimen designed by Frida Medrano is a playful presentation of spiky forms and educational animations.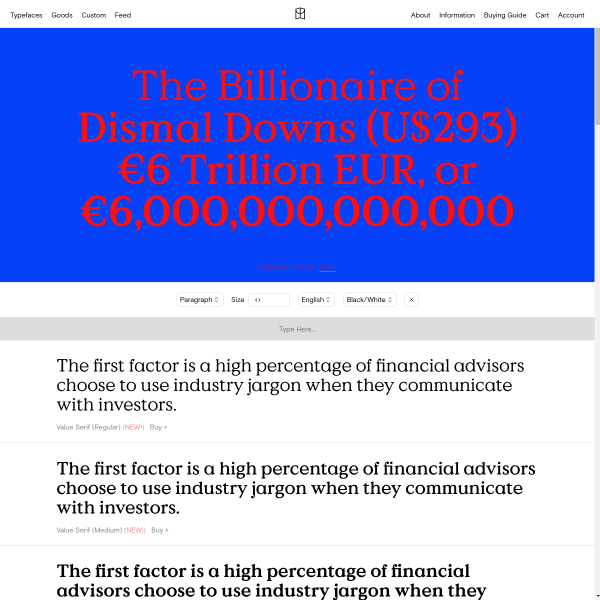 Colophon's digital specimens all follow the same templated approach, but with subtle variation of the design of the full width panels.