A curated list of digital specimens

of the highest quality. Updated daily.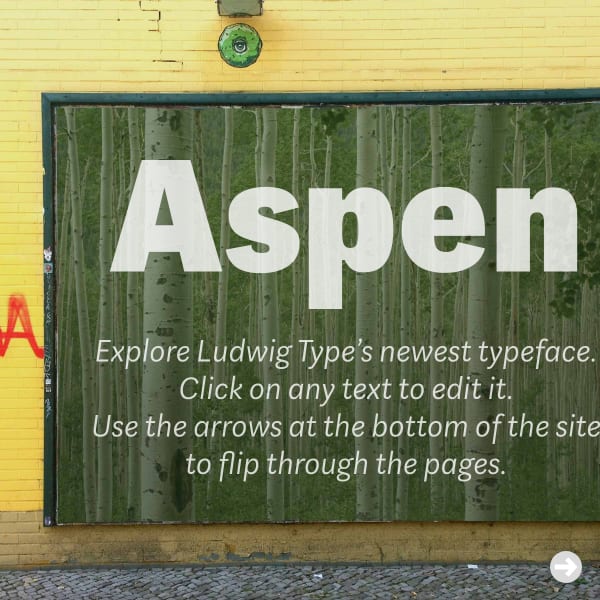 This is a fun specimen. Luwig Type's Aspen typeface can be manipulated in mocked up contexts – from billboards and shop fronts, to books and magazines. Big. Type. but effective. The overlaid, layered, information panel is a useful and effective addition to the layout giving the appearence the user is scrolling an actual page of a specimen, rather than a web page. Subtle depth adding a subtle perception.

A geometric sans serif built using code to create animations. probably one of the better examples of kinetic typography on the web at the moment. Whilst this specimen site aims to really show what is possible, even with the simplist and most subtle animations, this typeface could be effective in many contexts.