A curated list of digital specimens

of the highest quality. Updated daily.
An interesting specimen with a large setting of a random question posed to the user. As a type specimen, there is plenty missing from this: glyphs, features, a more conventional type tester. But as a digital experience, it is noteworthy.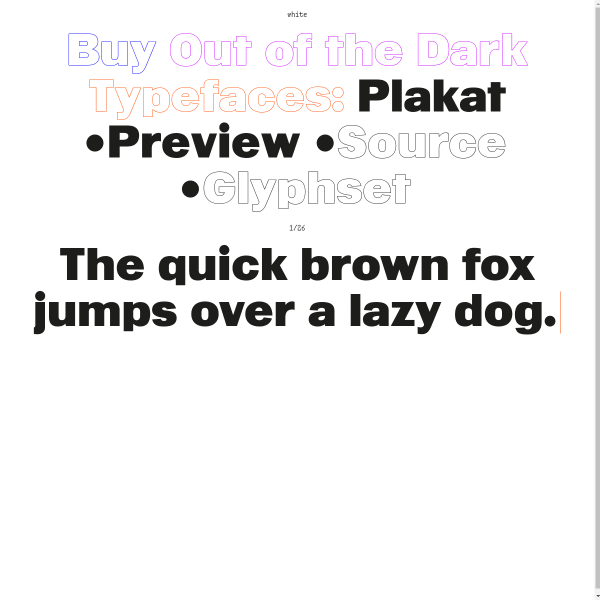 There is a lot to like about this website for Out of the Dark. The whole thing is a specimen, with innovative, exploratory modes of navigation and discovery.
A nice interactive display of the variable nature of Garçonne Display opens the specimen. The cursor-jacking can be forgiven for the nice, large call to action to interact with the paragraphs.