A curated list of digital specimens

of the highest quality. Updated daily.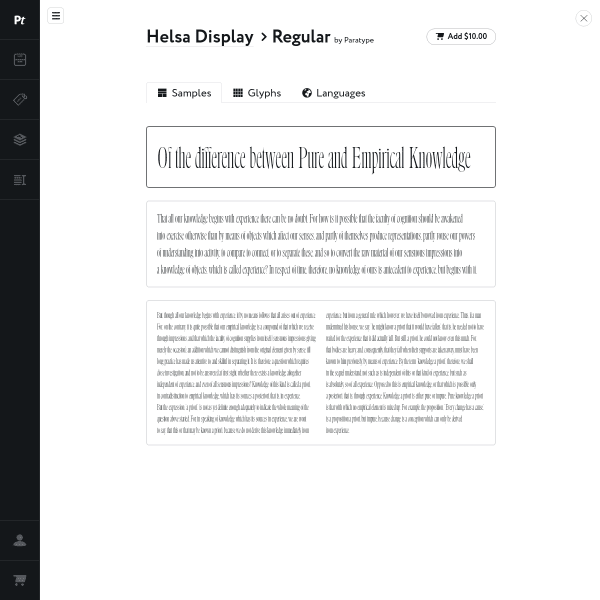 Super simple specimen from Paratype which has glyphs and languages as different sections. There is a tool menu (which is a little obfuscated) and in here are the usual controls to manipulate the text.
This is a really interesting user interface and specimen format. It's a type specimen coupled with a lengthy article in a refreshing interface for swapping between the two.
Tiny stacked type testers with variable font axis controllers. Simple but effective.