A curated list of digital specimens

of the highest quality. Updated daily.
An in-depth specimen trying hard to display the many features and possible applications of the typeface.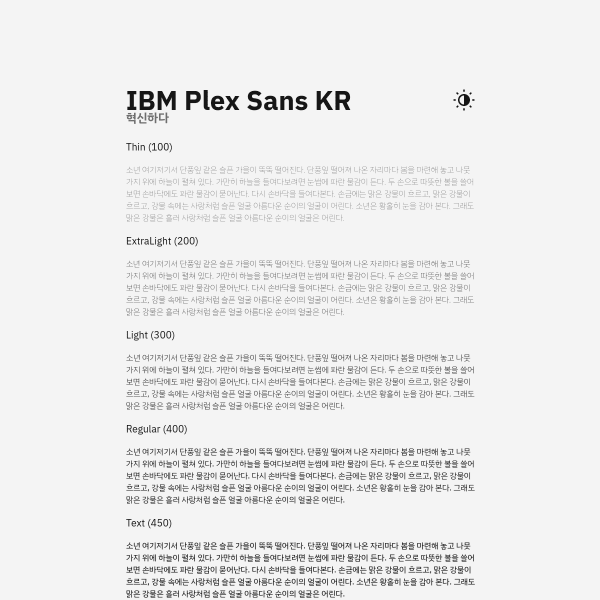 Specimen for IBM Plex Korean. Super simple, but elegantly displays the typeface at the various weights.
An unusal specimen presented in a user-configurable grid. Every element is presented in one of the rectangles, and you can choose how many rectanges per row you want to see. Want big type? Bump up rectangles with the slider. The fragmented reading experience really works.