A curated list of digital specimens

of the highest quality. Updated daily.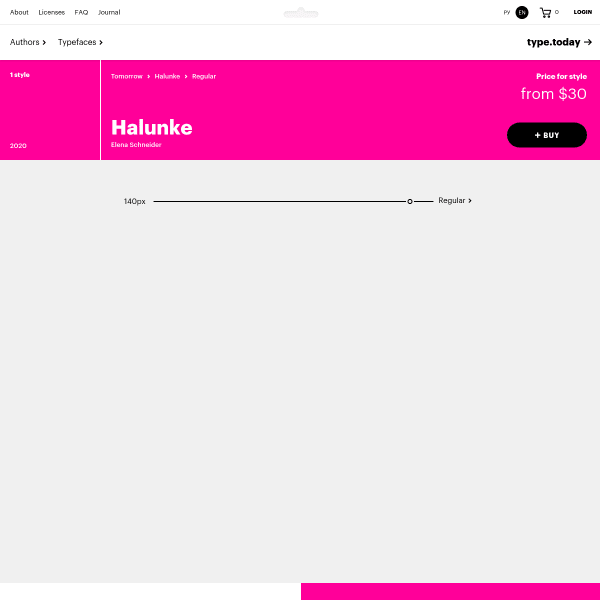 Type Today's Tomorrow (!) specimens are great. Thoughtfully designed, leading with a type tester with a couple of controls, and just enough 'type in use' graphics to support the design rationale for the typeface. This specimen for Halunke Regular works well in this format.
A single typetester punctuated with animations, audio (which was a surprise), and exciting – and unextected – punctuations leading to a a specimen you experience rather than use.
What struck me about this simple specimen – even though I can't read it – were the informative illustrations, and introductory animation style.