A curated list of digital specimens

of the highest quality. Updated daily.
Following the recent trend of multiple, stacked typesetters, the specimen for Aldwych Extended presents the typeface in stacked white on black background with elegant typesetter controls.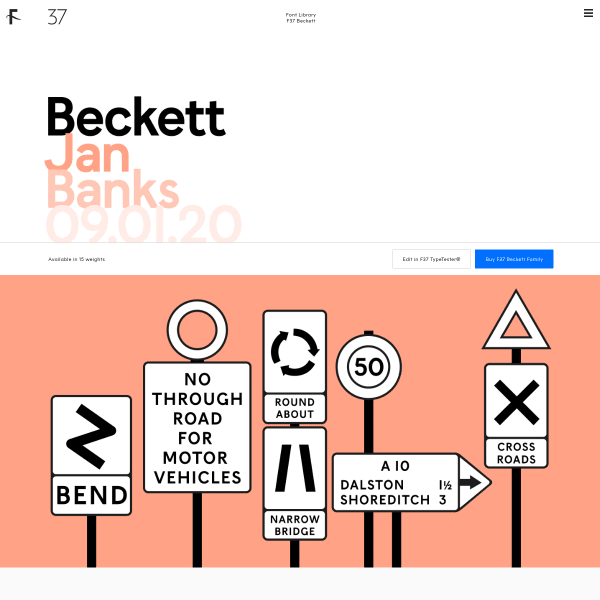 A great specimen with some lovely, subtle graphic design. Black and white illustrations set against a peachy monotone colour palette is punctuated by the usual useful functionality such as type testers and glyph tables.
A halloween special for the specimen of Bouuuuuh – complete with skeleton animation. Despite the fun and quirky design, this is a pretty good specimen functionality wise with type testers and clear calls to action.