A curated list of digital specimens

of the highest quality. Updated daily.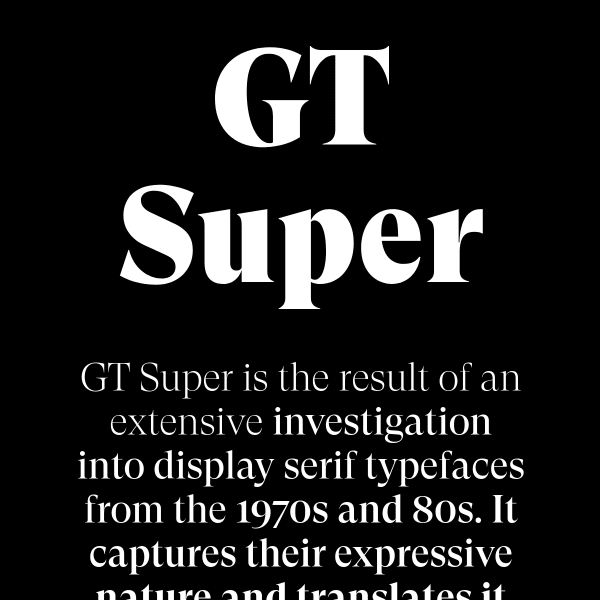 A glorious black and white specimen with enormous type, the GT Super specimen tells the story of the typeface before digging into detail. Almost all vertical panels revieal a typetester on colicking with an array of tightly constrained controls.
A variable font with a lot of variation! Science Gothic is a reimagining of Bank Gothic in a HUGE new design space. The specimen is interesting from a graphic design and web design perspective. A blend of noised backgrounds with two tone gradients fill each horizontal container.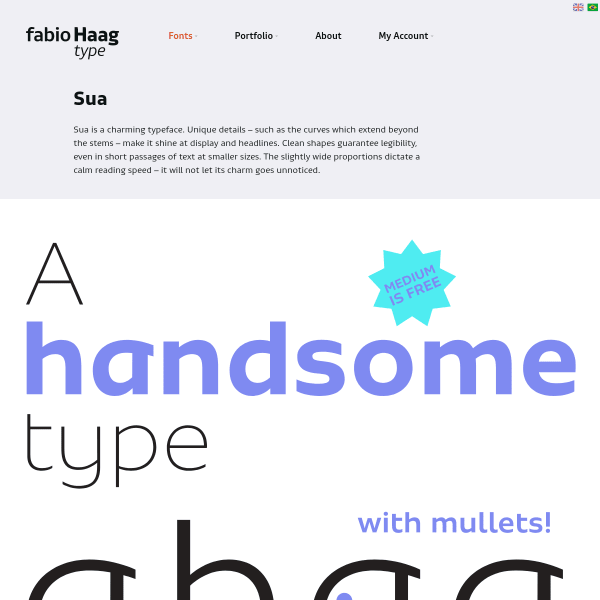 A lovely looking typeface with a simple and clear specimen. Images of the type set in various contexts open the specimen – presumably from a printed companion – before moving into some type testing and finally the ability to download trial fonts.