A curated list of digital specimens

of the highest quality. Updated daily.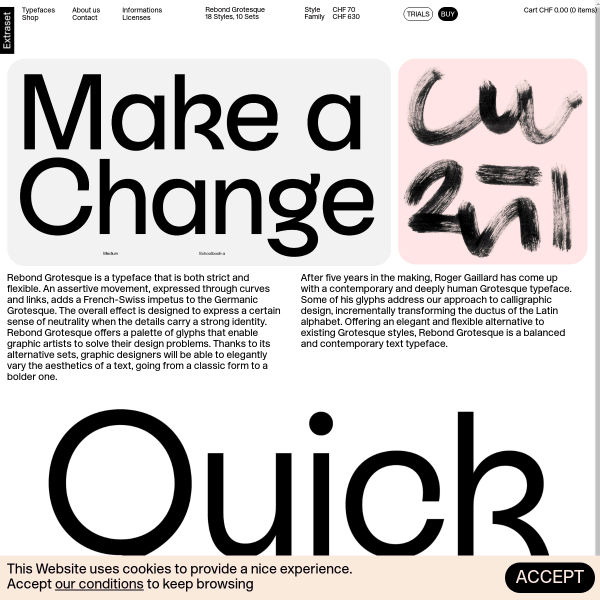 Another detailed (and delightful) specimen from Extraset. It strikes exactly the right balance between inspiration, design, functionality, and technical features. The type tester is particularly good with toggles for all the font's features.
A unique specimen design with a vertical 50/50 split of the the screen showing stacked type testers on one side, and explanatory text on the other. An efficient use of screen real-estate.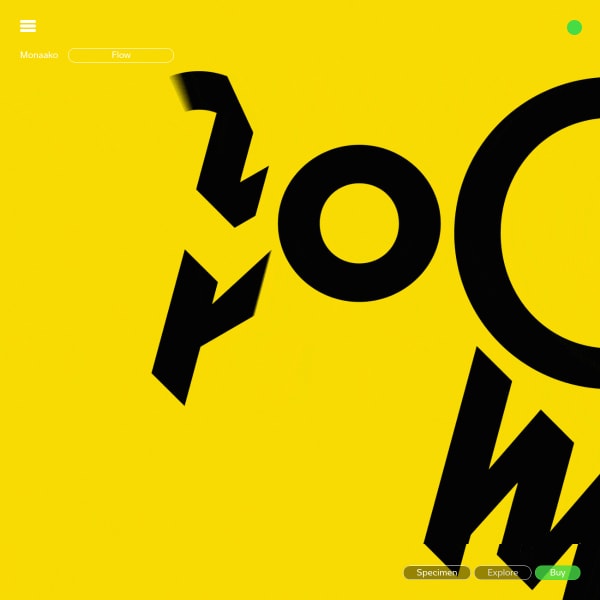 MONAAKO FLOW is an interesting typeface designed to create animated typographic compositions on After Effects, using Animography plugins. A constant scrolling animation is the primary design pattern with a downloadable PDF with more information.