A curated list of digital specimens

of the highest quality. Updated daily.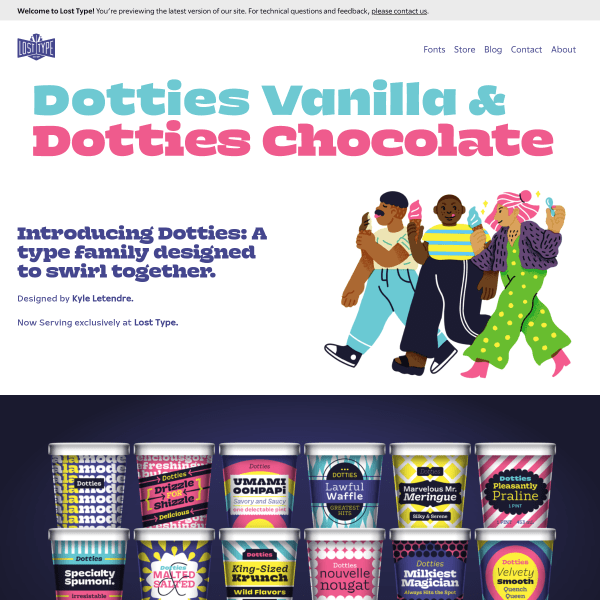 A delightfully illustrated specimen full of lovely detail. The stacked ice cream pots are particularly clever.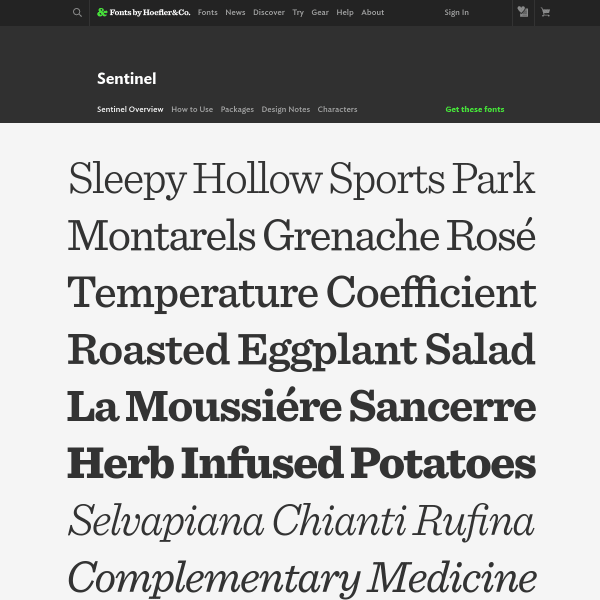 Sentiel gets an update to Pro status. New fractions, ornaments, small caps and more. As always with Hoefler&Co's specimens, there is a clarity and purpose. Sections for design notes and characters support the highly practical overview page.
An 'approachable typeface with a professional demeanor', Tome Sans from Delve Fonts has a functional but comprehensive one-page specimen.