A curated list of digital specimens

of the highest quality. Updated daily.

Stacked images and animations tell the story of the design in this unconventional specimen. Of particular interest is the 'move me and play' panel inviting the user to move individual glyphs around on a black canvas.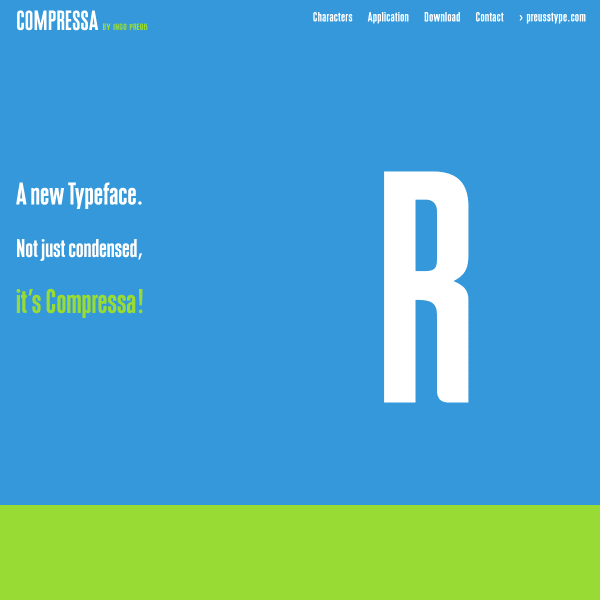 Colourful, vertically stacked panels outline the features of Compressa before digging into details of the individual characters.
Developed as a personal exploration of the Variable font format, the Jabin specimen designed by Frida Medrano is a playful presentation of spiky forms and educational animations.