A curated list of digital specimens

of the highest quality. Updated daily.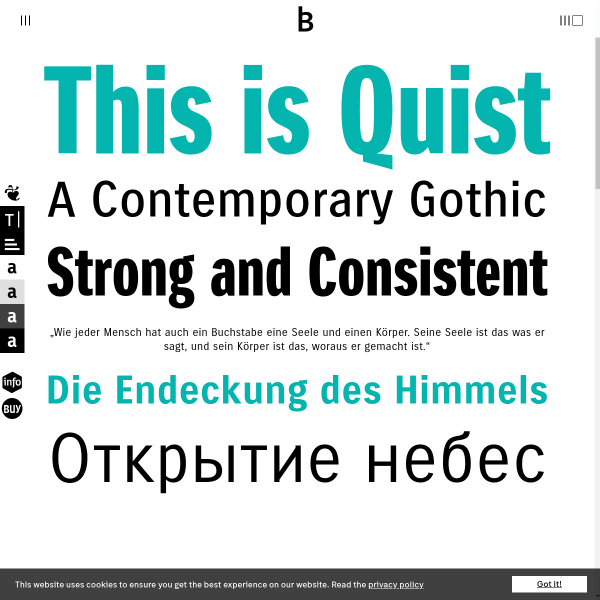 A functional, traditional-looking specimen from bBox Type. Leading with the various weights, sizes and simple two colour presentation, the specimen quickly moves on to describe features. The type tester is another section, but feature rich allowing the user to change paragraphs and do basic typesetting.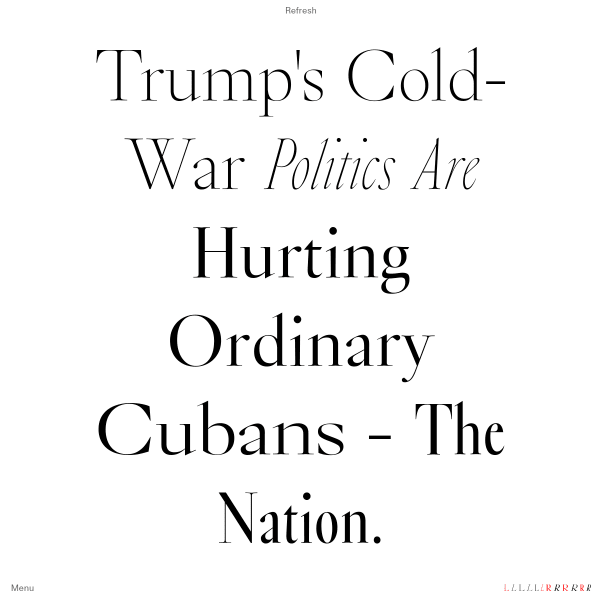 An unusual specimen, Bold Decision's Glossy specimen follows the same style as the other typefaces on sale: a simple quote is presented full screen. There's something to be said for powerful words set large and strong.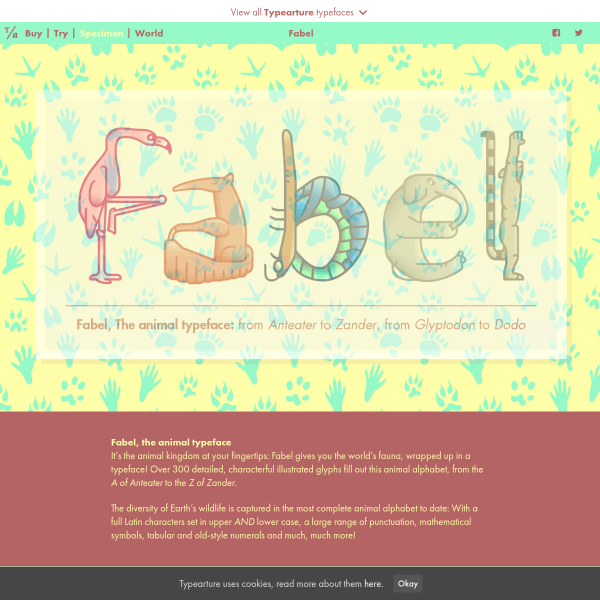 A delightful specimen to match a delightful typeface. The ligatures and tabular vs old style numerals are particularly lovely.