A curated list of digital specimens

of the highest quality. Updated daily.
House industry specimens – whether in print or on screen – are always a masterclass in simplicity. Design-wise, they only show enough for you to make a decision. What I find refreshing about this specimen is the full browser width design with tiny type tester controls.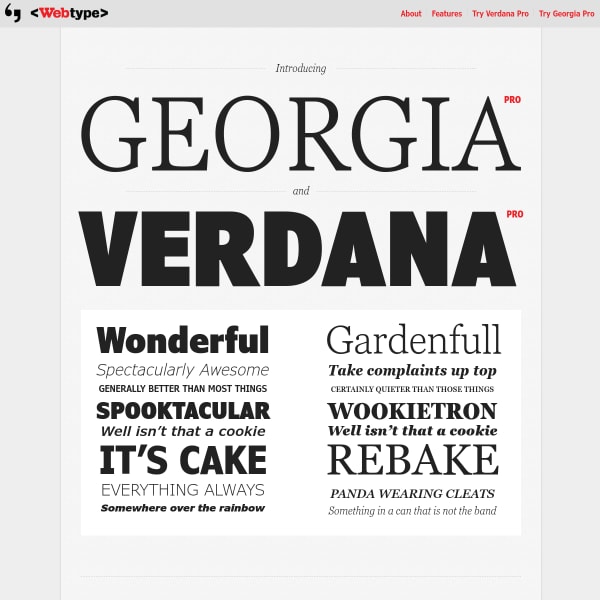 Superb simple specimen for the web's favourite typefaces: Georgia and Verdana Pro. The best bit about this specimen? The text is all set in web fonts. And it's crystal clear and sharp as a result. Georgia Pro looking especially good.