A curated list of digital specimens

of the highest quality. Updated daily.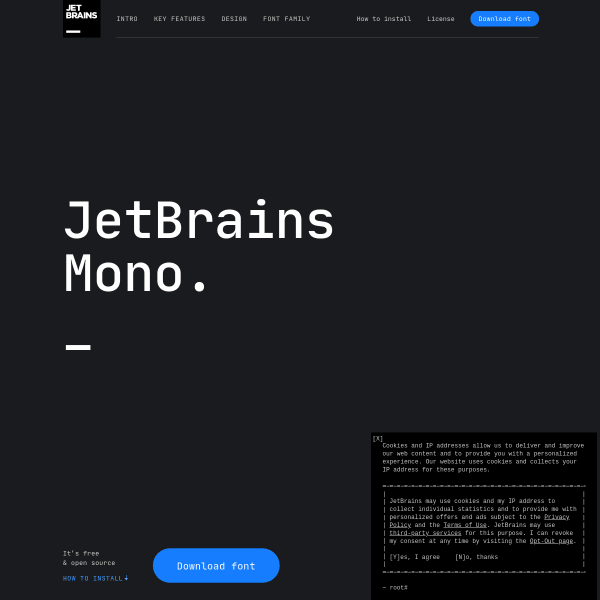 Specimen as product website. There is just so much that can be learnt from how this website communicates the features of the typeface. From compelling layout, to informative animations, to a fantastic comparison table.
The specimens for Ohno's website follow a similar simple design with stacked text containers at different sizes and weights. These areas are editable, but offer no type tester controls. The visual representations and animations of the features of the font work really well. Education, wayfinding, and a little bit of quirky fun, all wrapped into one.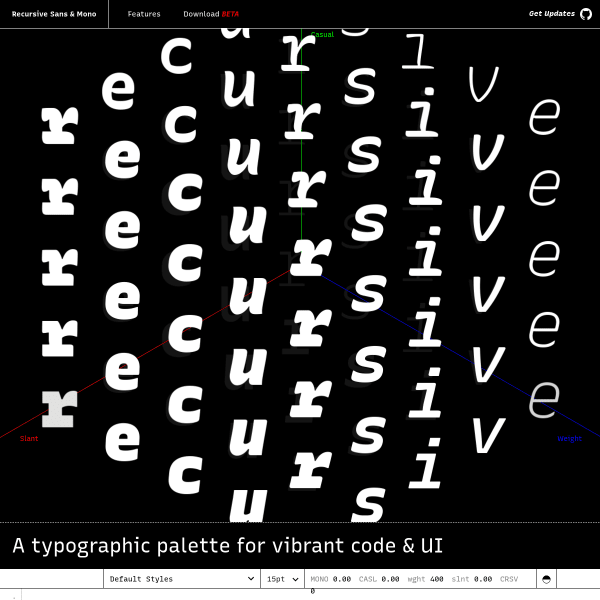 An amazing variable typeface under development. Not just a typeface, but a 'typographic palette for vibrant code & UI'. Another specimen that tells the features and benefits of the font through interactive and instructional design patterns. Continually inviting the user to get their hands on the typeface, rather than passively observing.