A curated list of digital specimens

of the highest quality. Updated daily.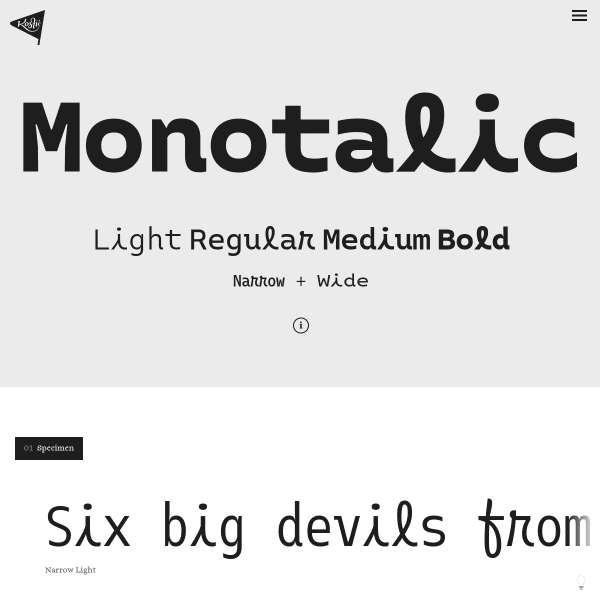 A quirky typeface with a conventional specimen layout. That said, I was drawn to the scale of the type on show here. Just huge glyphs in the waterfall show off the design to its full potential.
Stacked type testers are the order of the day for this specimen for Queens. Shown full width, with minimal controls, the type testers give way to a few features at the bottom of the specimen page. All that aside, the notable design feature of this specimen is the UI for adding different weights to the cart. Clever.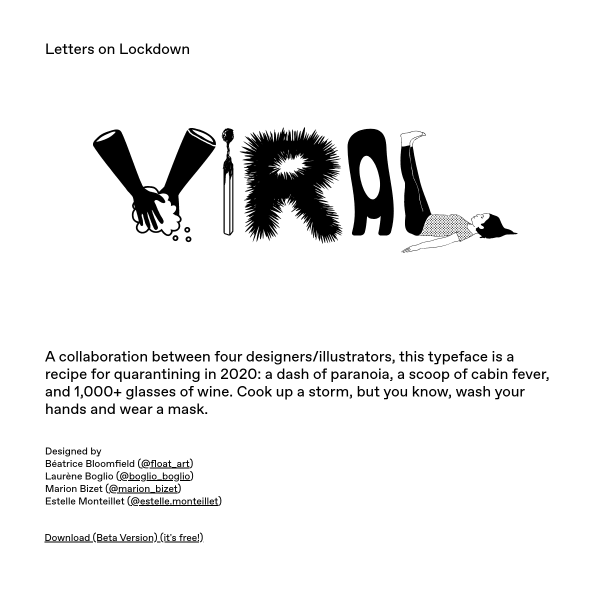 Excellent copywriting for this fabulous display font. 'A collaboration between four designers/illustrators, this typeface is a recipe for quarantining in 2020: a dash of paranoia, a scoop of cabin fever, and 1,000+ glasses of wine.' The result has an Ed Fella flavour to it.