A curated list of digital specimens

of the highest quality. Updated daily.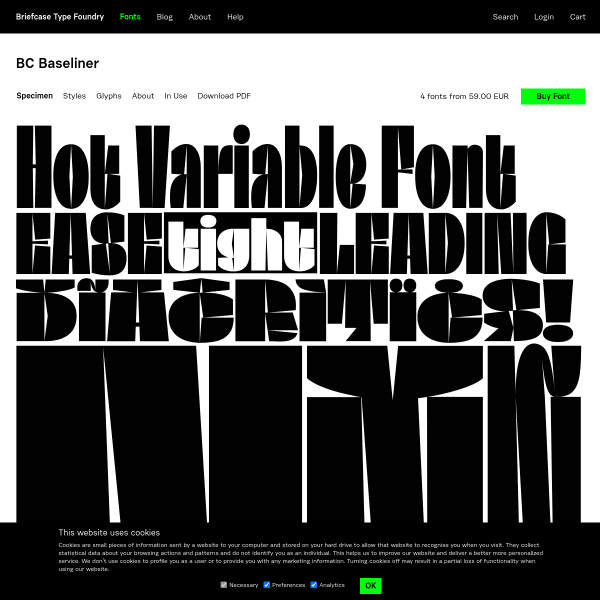 Ok, the specimen for this may be just one big svg but the design delivers on its purpose: to make you sit up and think 'hmmm, that's a cool typeface'. Sometimes that's all it needs.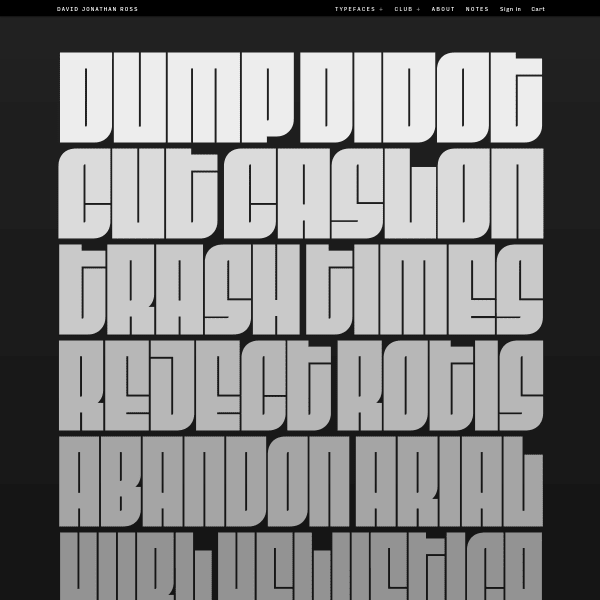 FIT is a hyper-stylized series of caps designed with one thing in mind: filling up space with maximum impact. As a variable font with extremes of weights, from the super condensed, to the very, very wide, the specimen for FIT displays this perfectly. Stacked panels of text with anchor controls to stretch them. Brilliant.
A functional specimen from HvD Fonts for Fabrikat Kompakt but notable because of the opening branding/illustration. Clean, simple, graphical lines present the typeface in simple juxtaposition. Another nice touch is the long-form feature explanation with toggles to see the difference.