A curated list of digital specimens

of the highest quality. Updated daily.
This is a lovely specimen for a reimagining of Comic Sans. Going as far as suggesting this is for everyone – including the typographically savvy. The refreshing element of this specimen is the opening illustration and the earthy colour palette.
The companion to Output, Input is a simple, understated sans serif typeface presented in a simple specimen. The refreshing line illustrations are all that's needed to demonstrate the usage.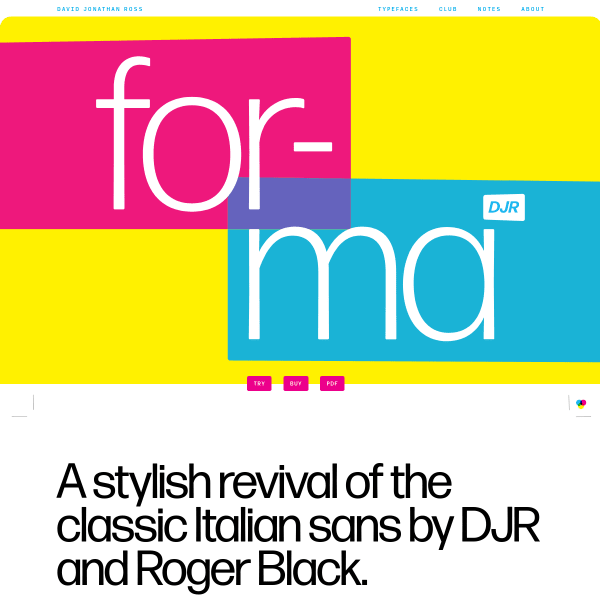 The great thing about David Jonathan Ross's specimens is the writing. Full of humour and personality, Forma is no different. A refreshing design – bright, primary colours – are the backdrop for an excellent editorial specimen.