A curated list of digital specimens

of the highest quality. Updated daily.
All Newlyn's specimens follow the same, templated (but slick) design. Simple cues, such as the flashing cursor, invite users to interact with the specimen further.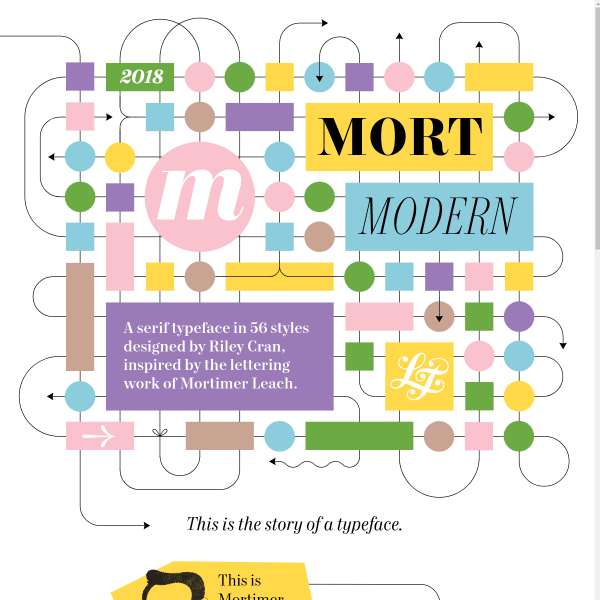 This is a fun specimen. Beautifully designed to match the feel of the typeface, the specimen initially takes you through the origin and inspiration of the work. There's a lot to dig into here: a long form essay, beautifully designed little panels of type features and testers.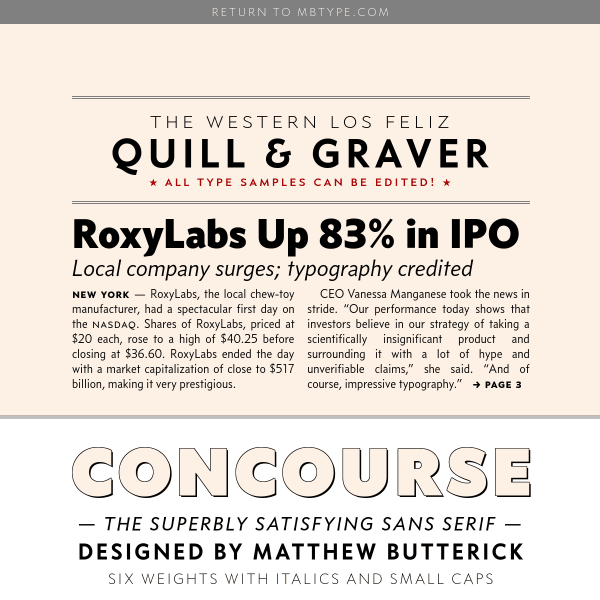 Beautifully typeset digital specimen opens with just a paragraph of editable text. Scrolling reveals panels of example text for various contexts for Concourse.