A curated list of digital specimens

of the highest quality. Updated daily.
This is an interesting specimen. A single type tester demonstrating a variable Japanese font on two axis: contrast, and between 'kiki' and 'bouba'. All visualised through some appropriate mouse-jacking.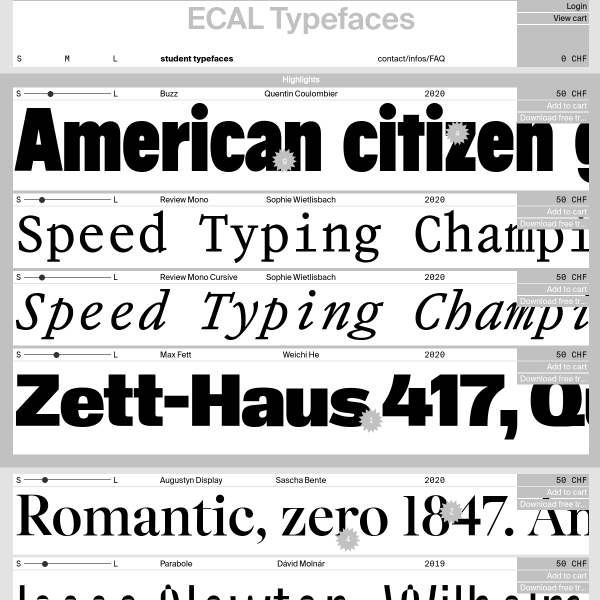 A single page of stacked type testers with tiny controls. The standout feature of these are the tiny rosettes positioned over typeface features. For example, an 'a' rosette toggles between an alternate lower case a. Nifty.
The opening screen for this specimen for Fraunes is loads of fun (I'll leave it to you to experiment and find out for yourself!). Many stacked components outlining and demonstrating features sit either side of a long form article outlingin the design. One stand out component is the comparison between optical sizing and without. Very smart.