A curated list of digital specimens

of the highest quality. Updated daily.
There is something nuts and bolts about this specimen that appeals. Lean on snazzy features, or enticing content, the Exchange specimen leads with simple typetesters, small explanatory text, and options to read more in-depth content or download a print specimen.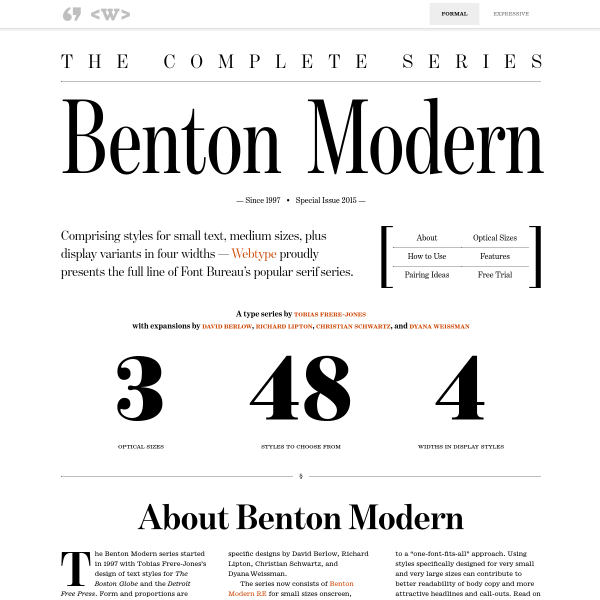 The formal showing of this specimen shows web typography at its best. Beautiful type, quality educational content, and imaginitive layout.
This is a great specimen. Every panel is editable meaning you get to play with the various sizes, weights and settings in context. The specimen is further bolstered with full character set, language support, opentype features, and a downloadable PDF specimen.