A curated list of digital specimens

of the highest quality. Updated daily.
Big, bold glyphs coupled with stark black and white illustrations, the specimen for Heymland features many vertically stacked specimen glyphs.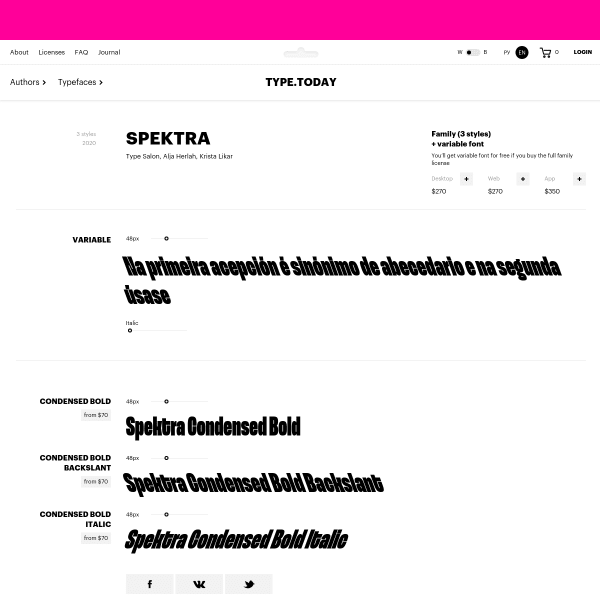 An interesting variable italic on type.today. The specimen for Spektra follows the same minimal design as all of type.today's specimens, but don't let that fool you into thinking they aren't effective. Simple, paired back type testers give the user exactly what they need to evaluate the typeface.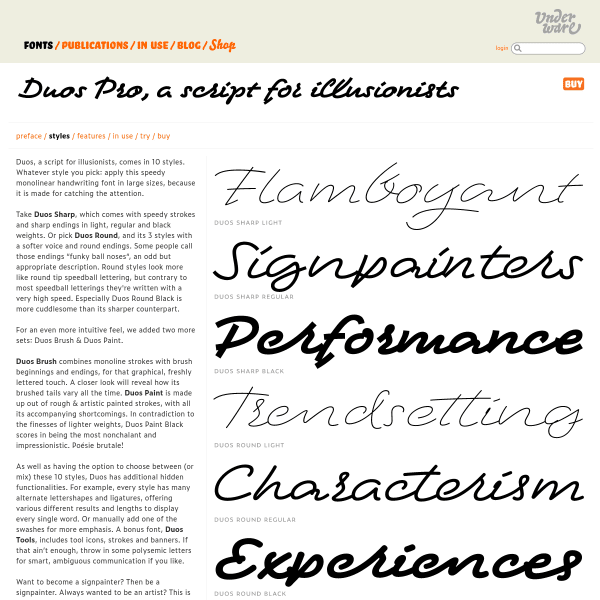 A script with three different styles, the specimen for Duo Pro aims to show these off in simple two tone illustrations as much as possible. Organised as a micro site, rather than the conventional single page, the specimen nicely demonstrates the features of the font.