A curated list of digital specimens

of the highest quality. Updated daily.
This specimen for League Gothic starts off looking like a Medium article. But then you realise that the title is a type tester (although just editable text with no controls). Scrolling down reveals a detailed – but notably not uniformly spaced – glyph set before getting to the detailed licensing information.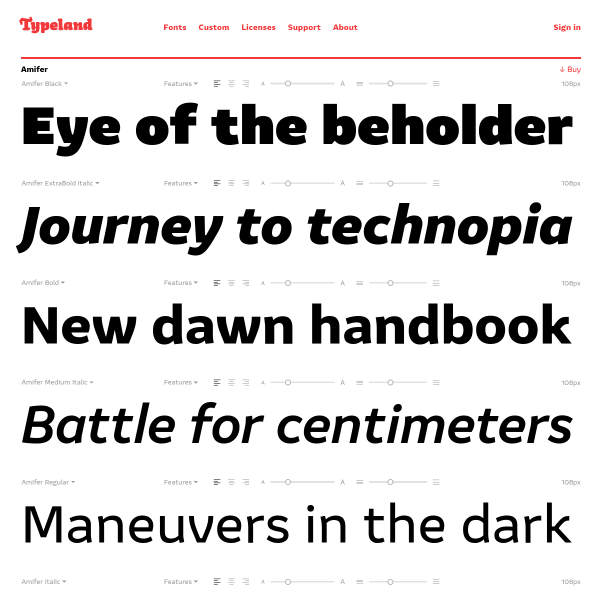 These specimens from Typeland follow the increasingly common design pattern of just showing stacked typetesters with varying default weights and length of sample copy. Simple design but very effective.
A font specimen page that reads exactly like a software landing page. In fact, really, the only piece of content of benefit for typographic evaluation is the illustrations of distinctive letterforms and exaggerated forms.