A curated list of digital specimens

of the highest quality. Updated daily.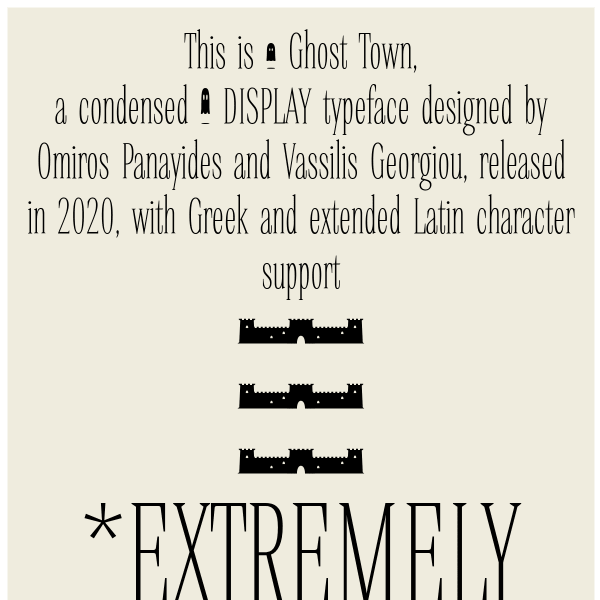 The notable point about this specimen for Ghost Town from Ooukpress is the long form editorial as a way of introducing the typeface, describing the features of the typeface, but all set in varying weights and styles. It reads like a product page. Notable for Greek support, it's also freely available.
This specimen for Eliza is notable for the graphic explanation of opentype features and support in addition to the detailed and categorised glyph set. The purchasing flow is interesting opening up drawers of content from the site's horizontal navigation.
A new typeface from Fontwerk. Case is a modern Neo-Grotesque made for the new Twenties. The specimen's subtle use of photography of found objects or urban textures works nicely with the content. The information architecture of Fontwork's specimens work really well in guiding the user down to more detailed information.