A curated list of digital specimens

of the highest quality. Updated daily.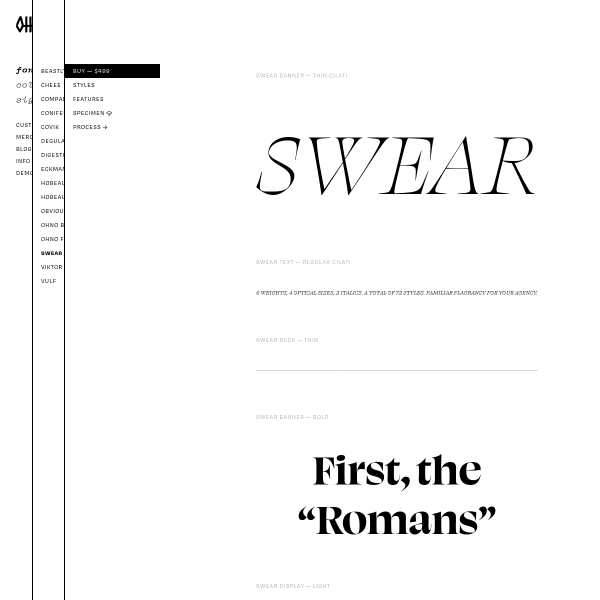 I really like this specimen format from OH no Type Company. As we increasingly see in digital specimens, there are vertically stacked type testers each set in default weights with varying content lengths. A subtle combination of old and new.
Decibel is a nod to 19th century British slabs, designed while listening exclusively to American funk music from the 60s and 70s. The specimen displays the type in stacked panels of animated text. Great content, stricking design. As this was part of TypeMedia 2019, you can't actually buy it yet, though.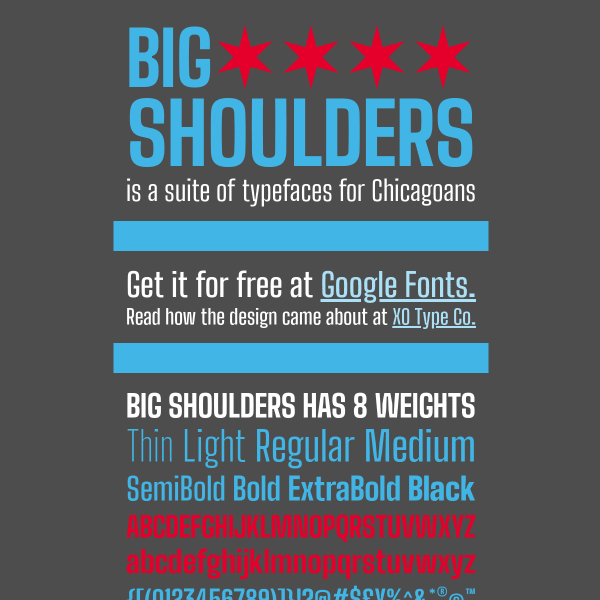 A bold and patriotic looking specimen for Big Shoulders, the typeface created by XO Type Co for the Chicago Design System. The nod to a traditional print specimen is handled well, although notable for omissions of digital specimens such as a type tester or list of glyphs.