A curated list of digital specimens

of the highest quality. Updated daily.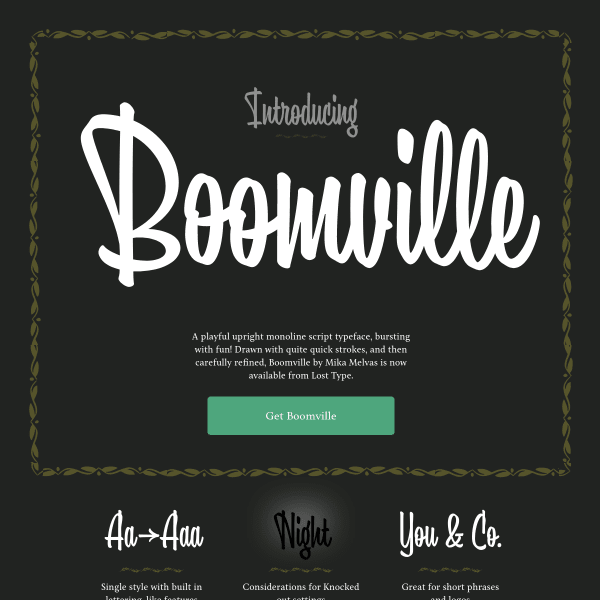 Boomville describes itself as 'A playful upright monoline script typeface, bursting with fun!'. It's not wrong! Packed with nifty features, Boomville will certainly sit in a niche place in my font library.
This is a characterful specimen for Escafina. A simple, bright colour palette of the design pairs well with the playful curves of the typeface.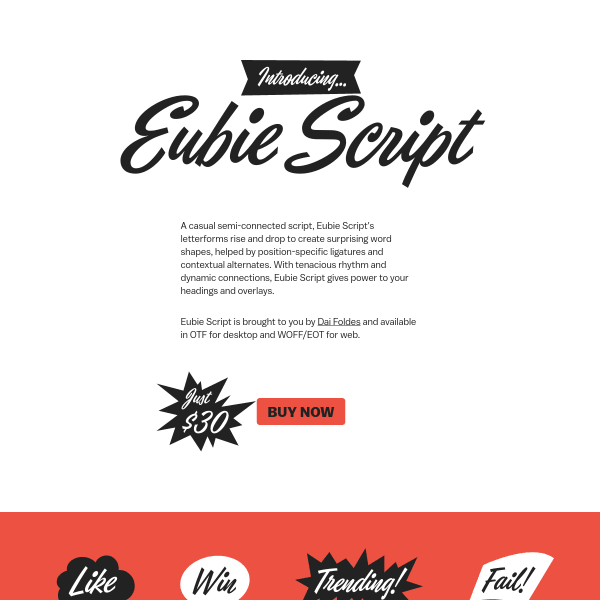 These simple, single-page specimens - which just outline the features of the font - but rely on the design of the page to really sell the idea are really effective. I love the arrows surrounding the buy button.