A curated list of digital specimens

of the highest quality. Updated daily.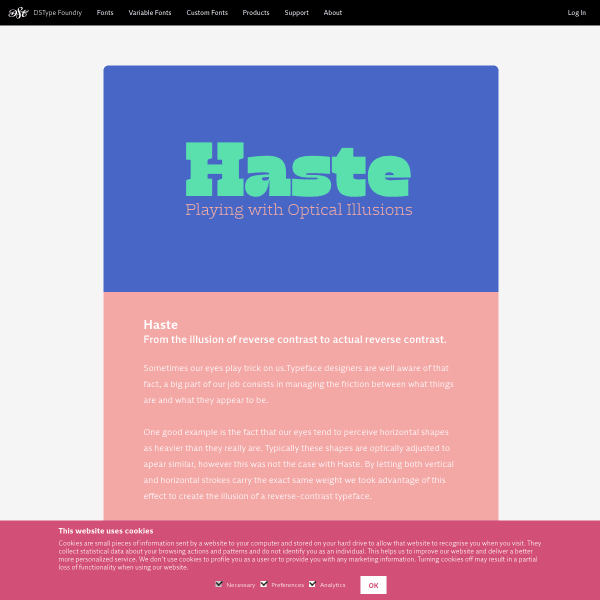 A simple digital equivalent of a flyer, I suppose. Stacked images of type samples for Haste. The larger weights particularly good.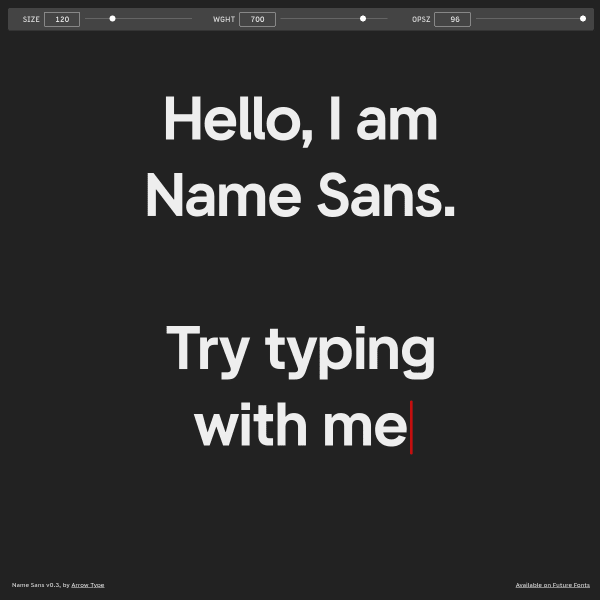 Refreshingly simple. A full page type tester with three variable font axis controllers. That's it!
An in-depth specimen trying hard to display the many features and possible applications of the typeface.