A curated list of digital specimens

of the highest quality. Updated daily.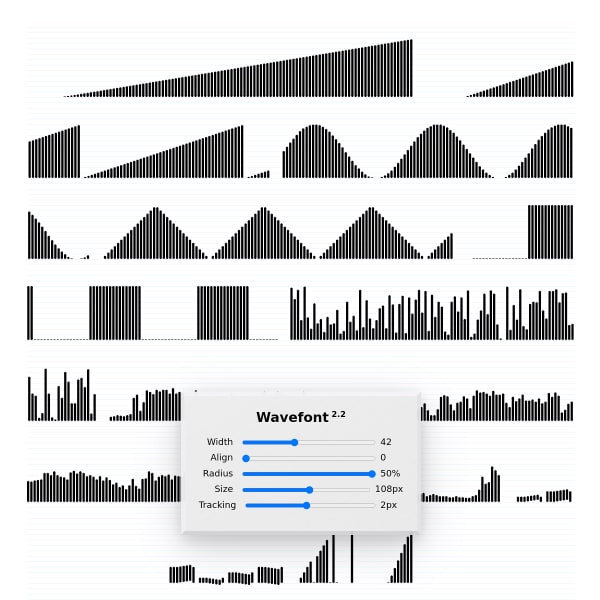 A variable font for waveforms? Why not! The specimen is super-simple with examples and sliders for the axes.
Fort describe Figure as a quirkhorse – all the makings of a workhorse whilst still bringing some quirks from a revival. The specimen hits all the right notes: designed examples, stacked type testers, and complete glyph table with previews.
This is a bit of a outlier but I thought it would be interesting to bookmark the use of Instagram as a specimen. Of course, it lacks critical features, but as an effective way to showcase images of the type in a curated way, it's pretty good!