A curated list of digital specimens

of the highest quality. Updated daily.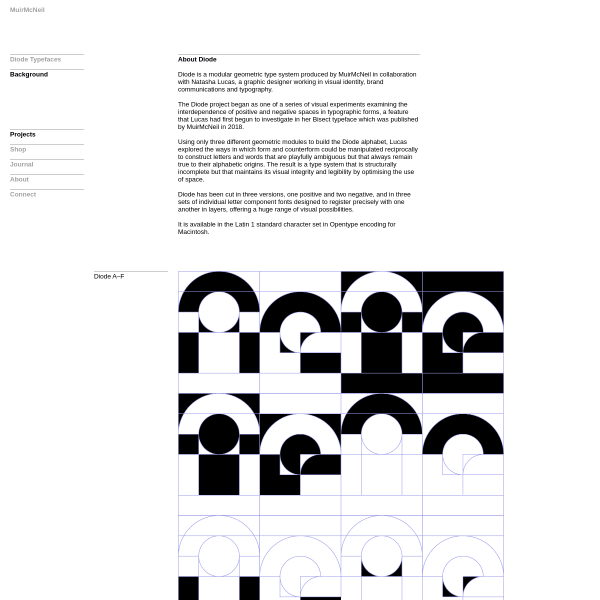 A strange font with a strange, exploratory digital specimen. Unfortunately, as we see quite often, the print specimen PDF is full of examples and striking design with accompanying editorial. The digital specimen, in contrast, falls a bit flat.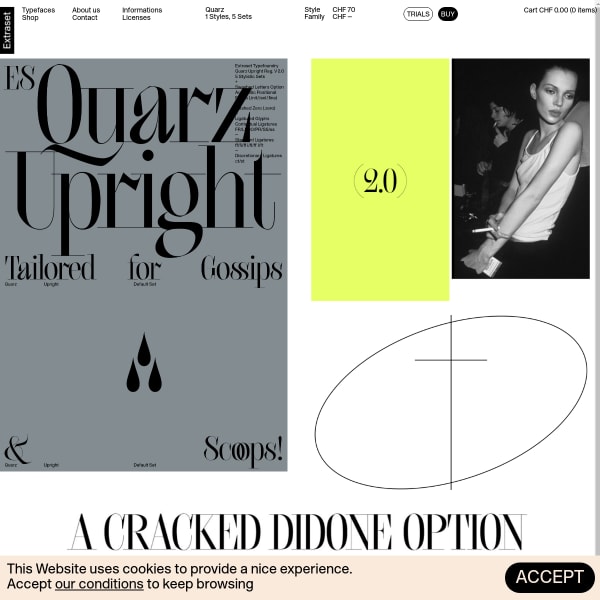 Quarz's specimen follows the structure of the other Extraset specimens, with an interesting mixture of designed panels and animations. The blend of associated photography is a strong design choice, but the functionality offered below is second to none. Excellent type tester and glyph set.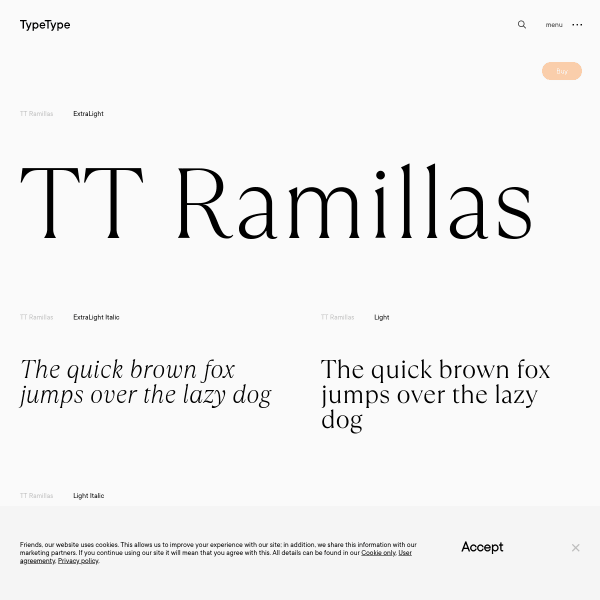 Excellent type testers from TypeType for this specimen for Ramilla. Notable for its inclusion of multi-lingual defined paragraphs.