A curated list of digital specimens

of the highest quality. Updated daily.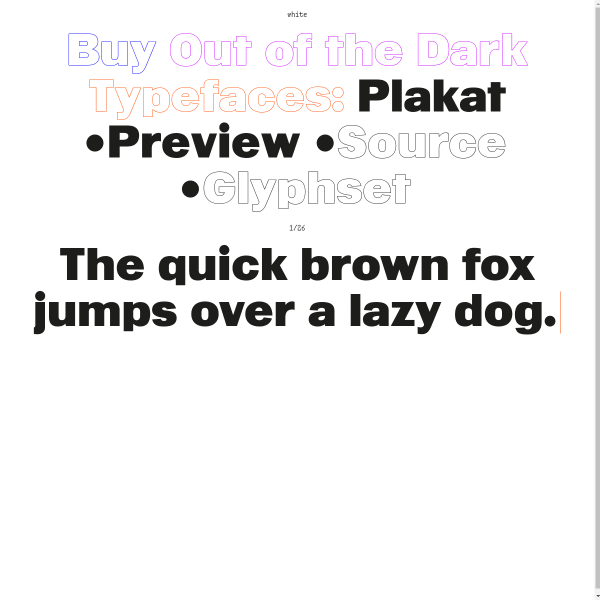 There is a lot to like about this website for Out of the Dark. The whole thing is a specimen, with innovative, exploratory modes of navigation and discovery.
A nice interactive display of the variable nature of Garçonne Display opens the specimen. The cursor-jacking can be forgiven for the nice, large call to action to interact with the paragraphs.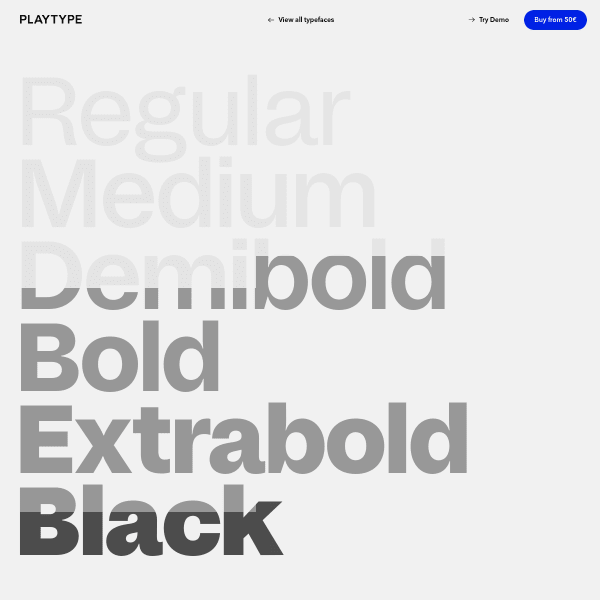 The specimen for Studio 6 from Playtype is simple and bold enhanced by a parallax scrolling panel containing the meta data for the typeface.