A curated list of digital specimens

of the highest quality. Updated daily.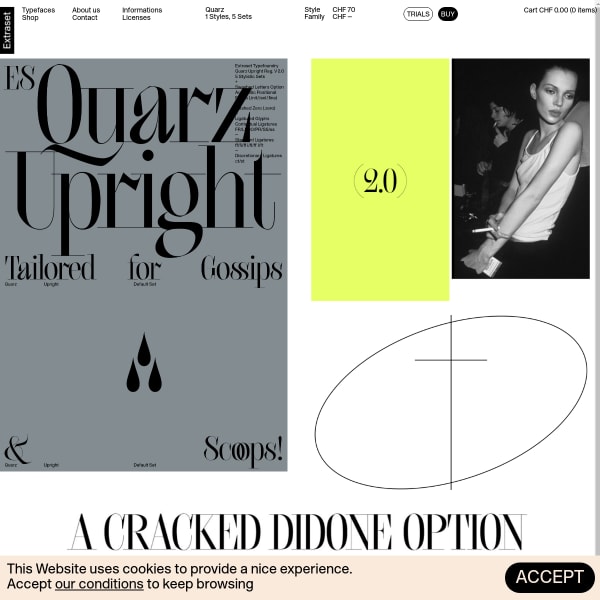 Quarz's specimen follows the structure of the other Extraset specimens, with an interesting mixture of designed panels and animations. The blend of associated photography is a strong design choice, but the functionality offered below is second to none. Excellent type tester and glyph set.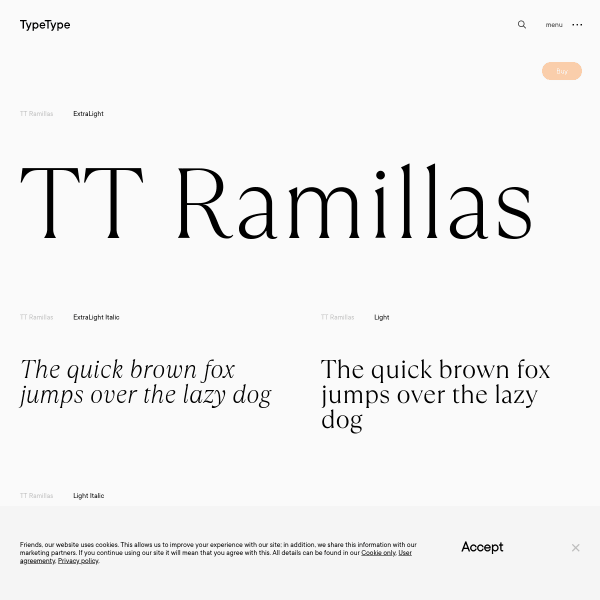 Excellent type testers from TypeType for this specimen for Ramilla. Notable for its inclusion of multi-lingual defined paragraphs.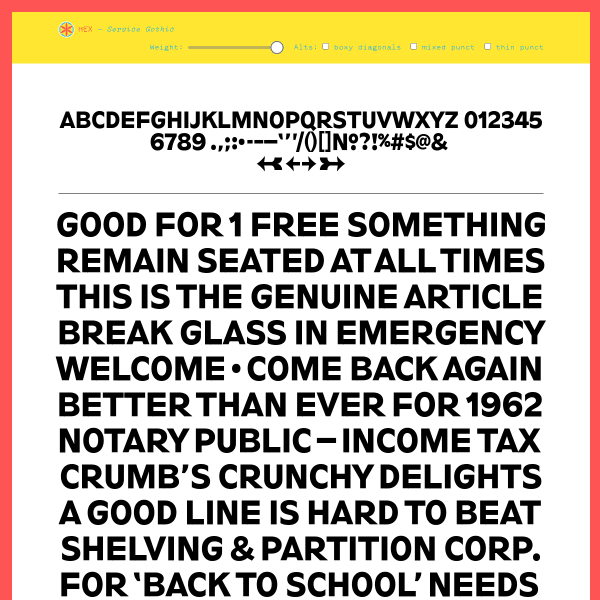 This specimen from Service Gothic from Hex is a refreshing design. Presented as a single page – almost like a poster design – it is a full page poster with type set at various weights and sizes with controls at the top. Showing so much type in a type tester really helps in conveying the changes made to the weight axis.