A curated list of digital specimens

of the highest quality. Updated daily.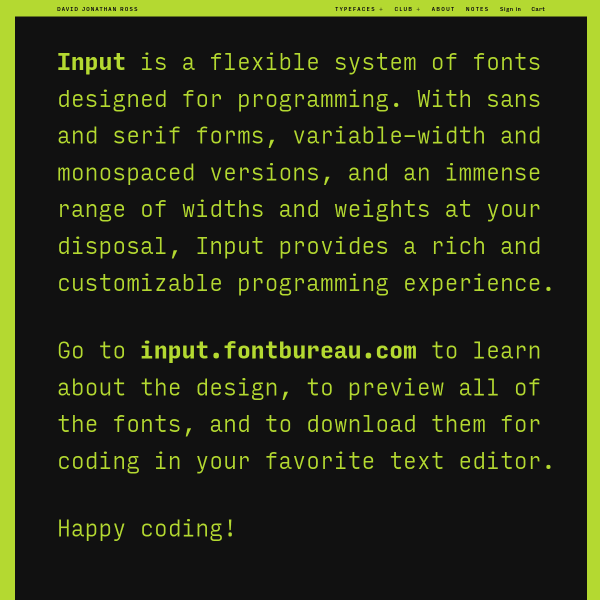 Input is a 'flexible system of fonts  designed for programming'. This specimen is a treat. Interesting design, useful content, supportive illustrations shown potential usage, and a really well designed license table.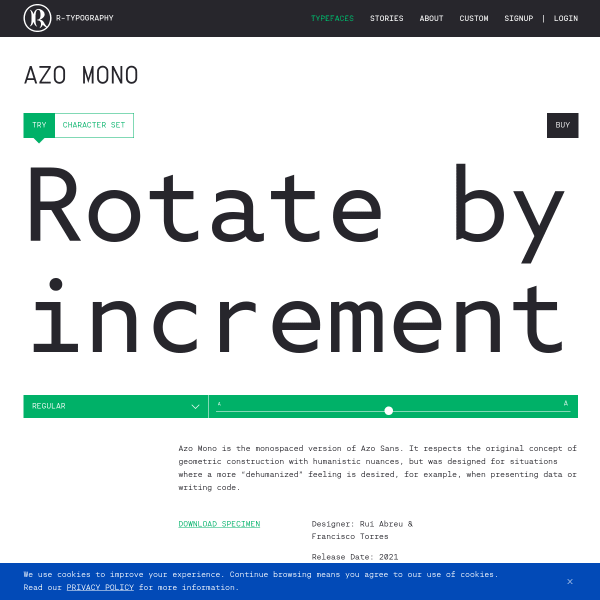 Always a sucker for Mono typefaces. This specimen for Azo Mono has some interesting generative illustrations accompanying the type tester.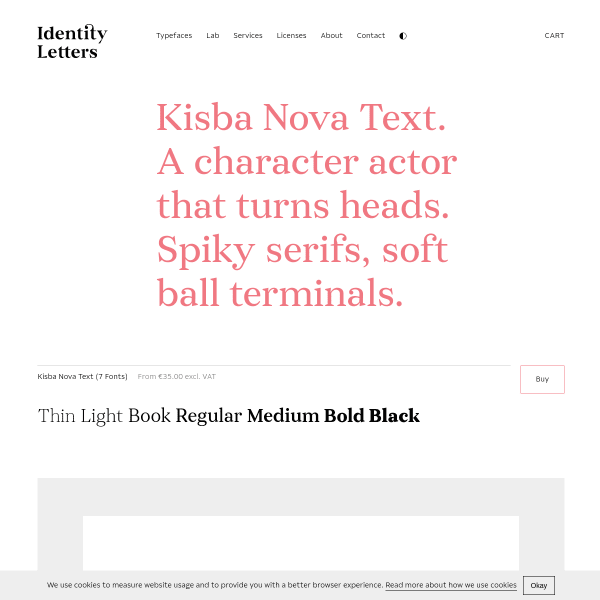 What a beautiful serif typeface. The specimen is simple and opens with a carousel of images, but it's the type testers where Kisba Nova Text comes alive – especially the longer form paragraphs.