A curated list of digital specimens

of the highest quality. Updated daily.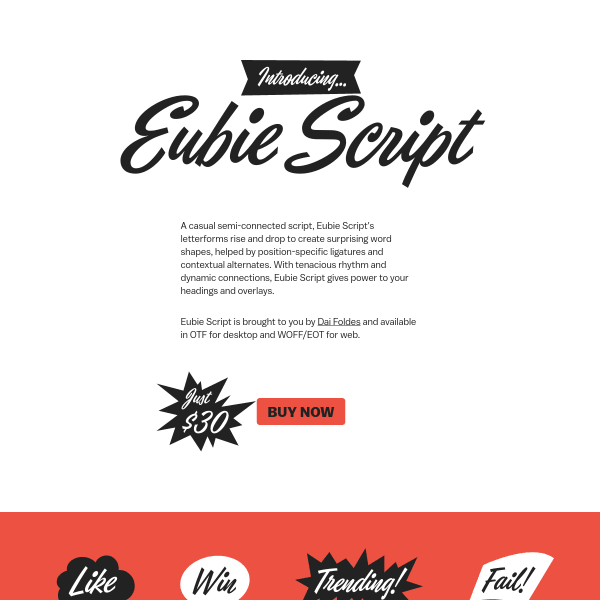 These simple, single-page specimens - which just outline the features of the font - but rely on the design of the page to really sell the idea are really effective. I love the arrows surrounding the buy button.
Stranger things? Yes, sort of. But where this specimen for Marvin from Visions really shines is the use of the variable weights. There are some novel UI elements to help the user explore variable axis. I really like the square 'design space' slider. Nifty.
Will you look at that CA ligature in the title! This specimen for Montecatini is very refreshing. Leading with design information and inspiration, the specimen goes on to provide type testers. The real stand-out, though, is the real selling point: the contextual and stylistic alternates.