A curated list of digital specimens

of the highest quality. Updated daily.
A light specimen for a delicate typeface. The unusual part of this specimen is the presentation of the opentype features. Each feature has a little slideout window showing the details of each.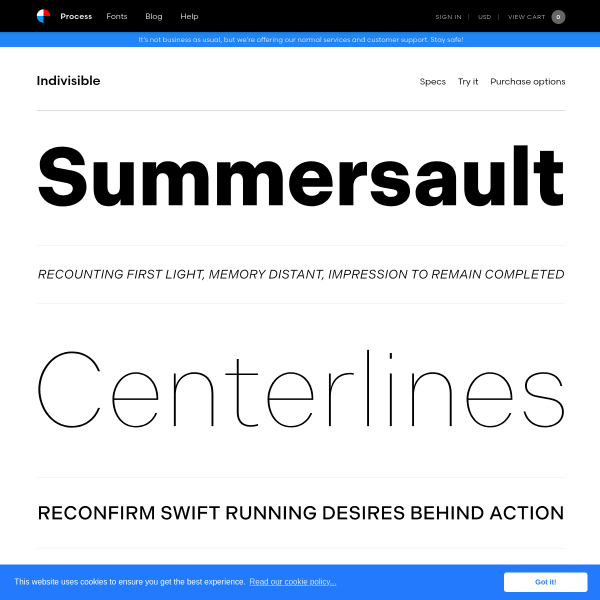 Process' specimens are clean, simple, and functional. Large, full-width words in the range of weights is followed by a variable font tester just demonstrating one variable axis: weight. A more feature-rich tester is available under the 'try it' navigation option.
This enormous specimen is crammed full of useful detail. Starting with the simple type testers, but it's towards the bottom of the page that the specimen documents intended context, and some of the typeface's key features.