A curated list of digital specimens

of the highest quality. Updated daily.
An interesting specimen for an interesting idea. A font that degrades in weights that represent the degredation of the Artict sea ice from 1979 and that projected in 2050. Specimen wise, it has some nice touches.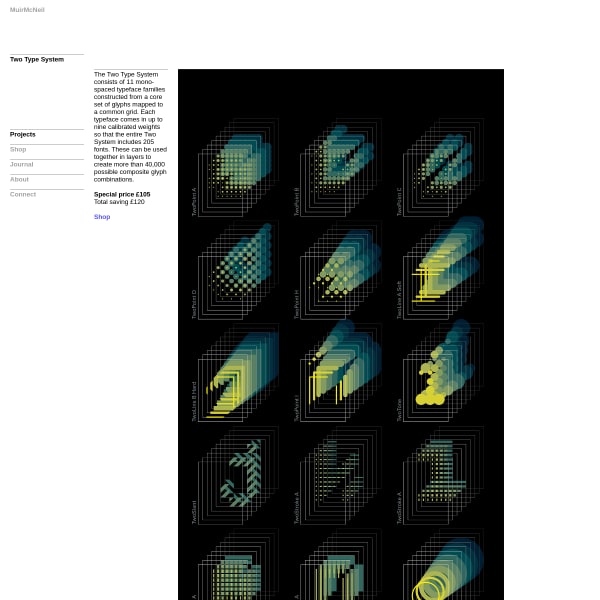 I miss typefaces like this. Reminds me of FUSE. The specimen for Two System doesn't quite demonstrate the possibilities, though. I'd really appreciate a type tester and some example usage.
Newlyn's templated specimens are really excellent from a usability perspective, offering all the features we know users need when evaluating a new font. But, of particular interest, is the multi-lingual content for the type tester.