A curated list of digital specimens

of the highest quality. Updated daily.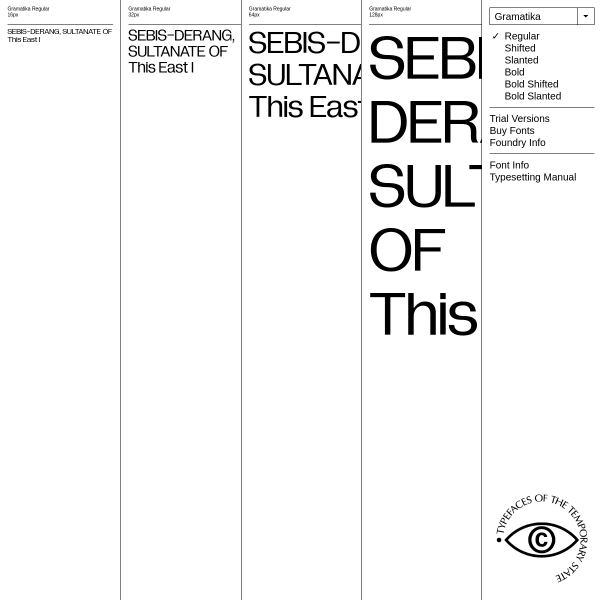 A novel design for the specimen for Gramatika, a custom typeface project for V-A-C Foundation. A notable, fantastic addition is the typesetting guide. Unfortunately, it's a PDF. it would be great to turn that content into a valuable microsite, I'm sure.
Big. Simple. Straight to the point. The defining characteristic of this specimen is scale. It fills the available screen space from one corner to the other.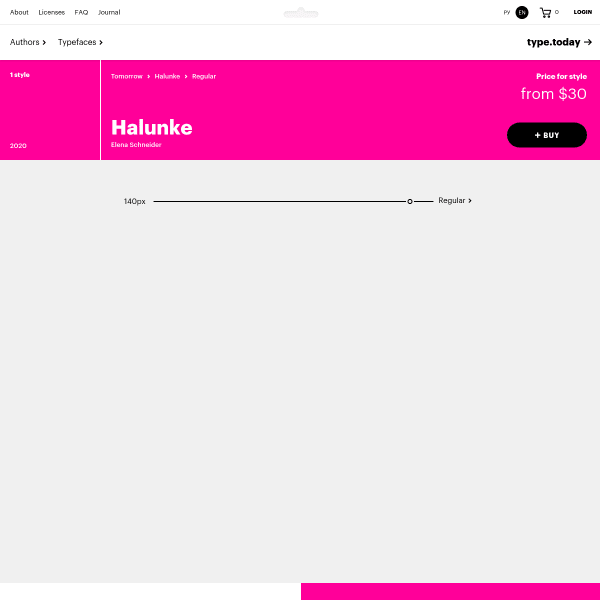 Type Today's Tomorrow (!) specimens are great. Thoughtfully designed, leading with a type tester with a couple of controls, and just enough 'type in use' graphics to support the design rationale for the typeface. This specimen for Halunke Regular works well in this format.