A curated list of digital specimens

of the highest quality. Updated daily.
A workhorse of a specimen for a workhorse typeface. Darden Studio's specimen's, although templated, are very well designed. The type testers only appear when a use wants to investigate a particular weight or style.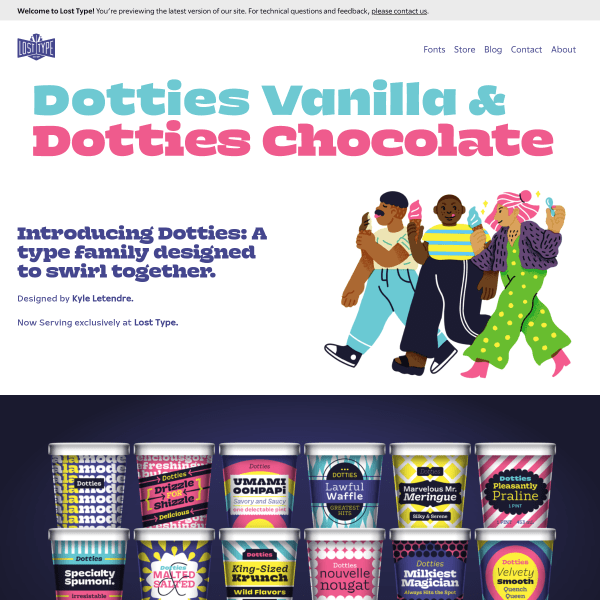 A delightfully illustrated specimen full of lovely detail. The stacked ice cream pots are particularly clever.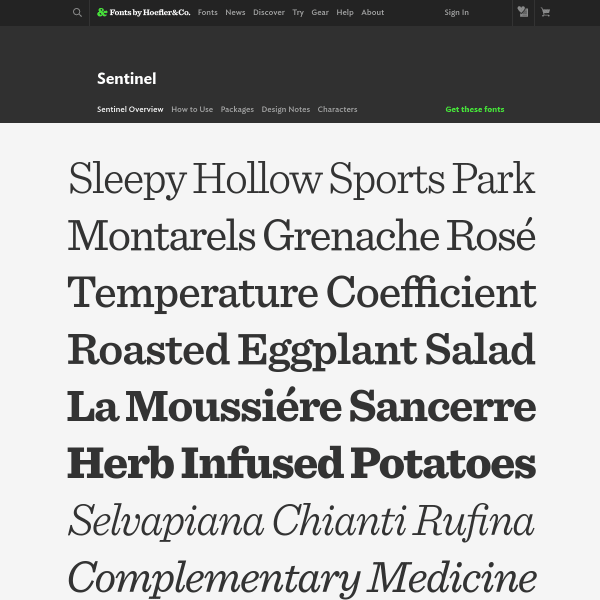 Sentiel gets an update to Pro status. New fractions, ornaments, small caps and more. As always with Hoefler&Co's specimens, there is a clarity and purpose. Sections for design notes and characters support the highly practical overview page.