A curated list of digital specimens

of the highest quality. Updated daily.
This specimen from Nipponia demonstrates how difficult it is to make webfont specimens for CJK fonts without some kind of dynamic subsetting. What is striking is the illustration and the simple information architecture.
An interesting specimen with a large setting of a random question posed to the user. As a type specimen, there is plenty missing from this: glyphs, features, a more conventional type tester. But as a digital experience, it is noteworthy.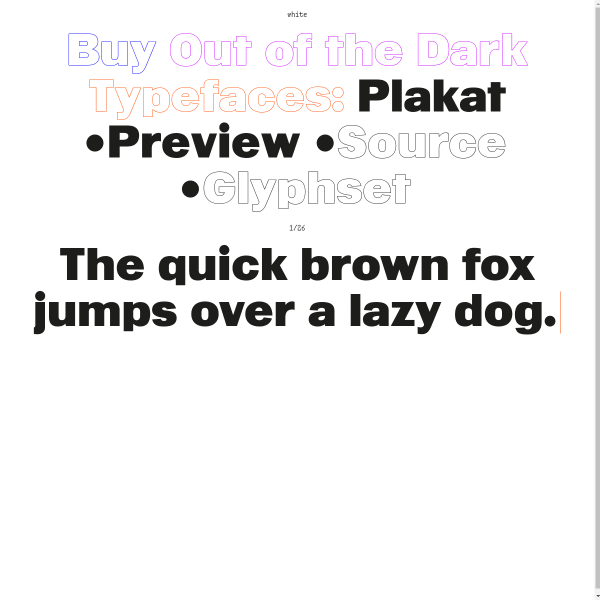 There is a lot to like about this website for Out of the Dark. The whole thing is a specimen, with innovative, exploratory modes of navigation and discovery.