A curated list of digital specimens

of the highest quality. Updated daily.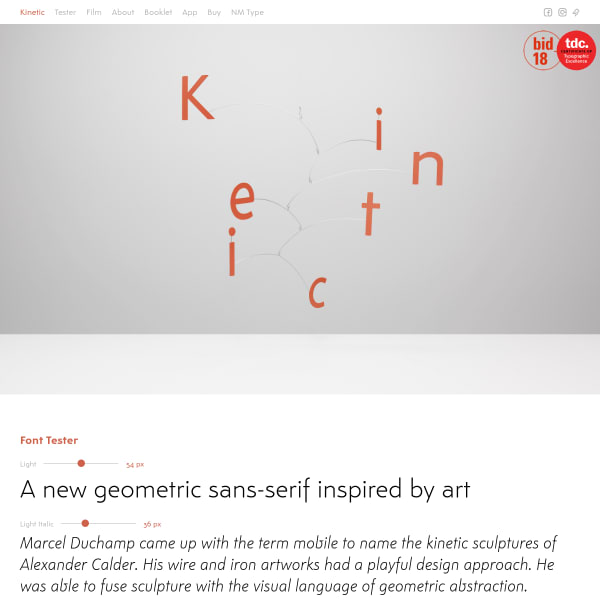 Refreshing design for Kinetic – light, duotone – all bolstered by stylish photography and a video. Interestingly, Kinetic has a companion iOS app – Kinetic Notes – that allows you to create simple text notes.
Described as 'Five weights of monospace fun', the specimen for League Mono is a patchwork of subtle rainbow gradients with content describing the features of the font.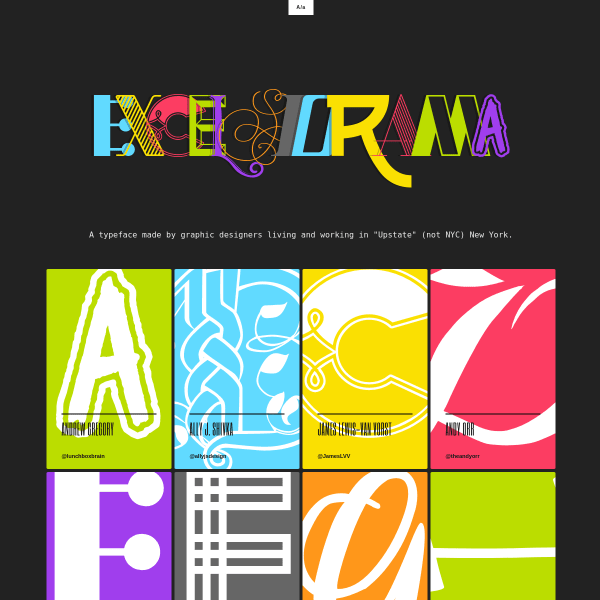 This is a fun specimen for a fun typeface. 'A typeface made by graphic designers living and working in "Upstate" (not NYC) New York.' each designer creating an individual glyph. Coloured panelled typesetters allow the user to explore the typeface further.