A curated list of digital specimens

of the highest quality. Updated daily.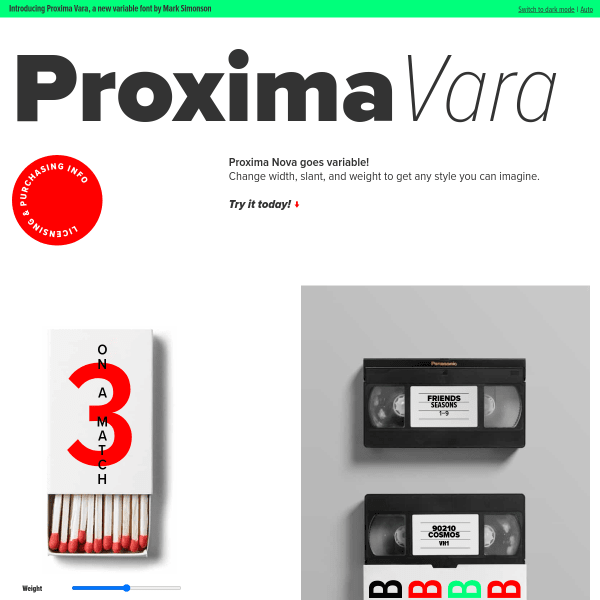 Proxima Nova goes variable! This specimen, or more like a micro site, has some interesting examples as type testers: mocked up physical artefacts with the type overlaying them and controls to change the variable axes. Seen many times in more corporate guidelines, this is a cool addition to a specimen site.
A useful specimen from Luzi Type for Spezia Serif. Of particular note is the little variable font tester. This is great. A simple user interface offering axis sliders and italic toggles.
A solid, functional library specimen from Kontour. Stacked type testers with variable length sample text give way to accordions of features and design story.