A curated list of digital specimens

of the highest quality. Updated daily.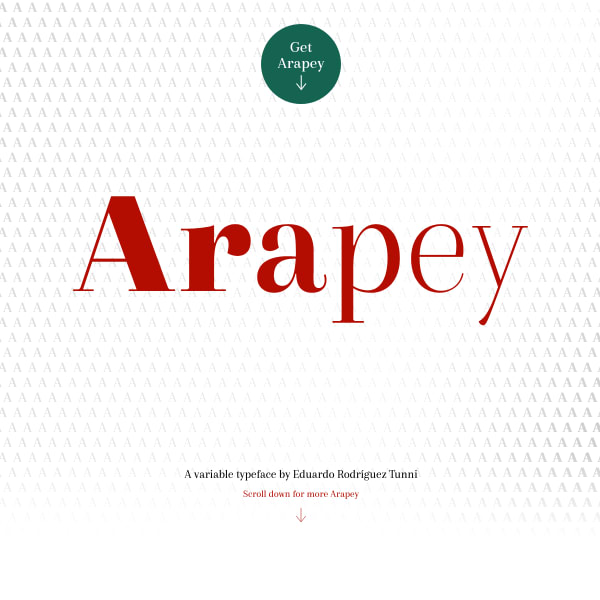 A feature-rich specimen for Arapey comprised of numerous horizontally stacked interactive elements all wrapped around a simple, two tone design.
An unusual specimen that dispenses with many conventions in favour of expression and experimentation. Illustrative and creative, it includes a really simple type tester and glyph list, but it's the framing illustrations that challenge the viewer.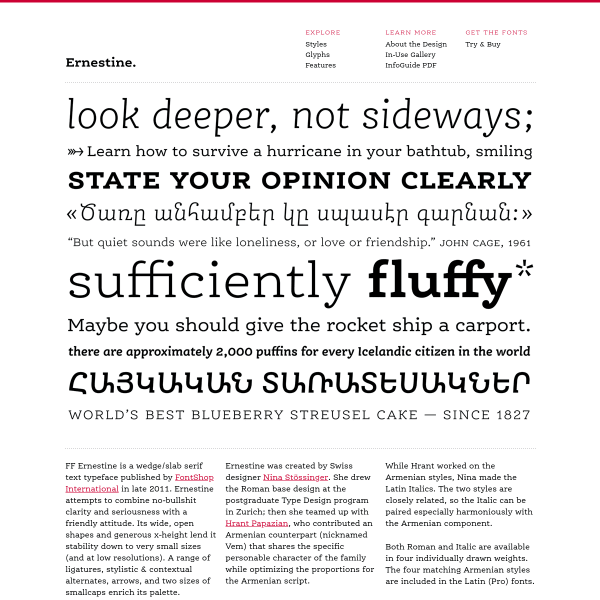 This specimen for FF Ernestine is a presented as a microsite in a traditional way. A homepage with hero image, introductory text, a page with all the glyphs. Whilst this could work very well for print, more is needed for digital. Maybe showing its age?