A curated list of digital specimens

of the highest quality. Updated daily.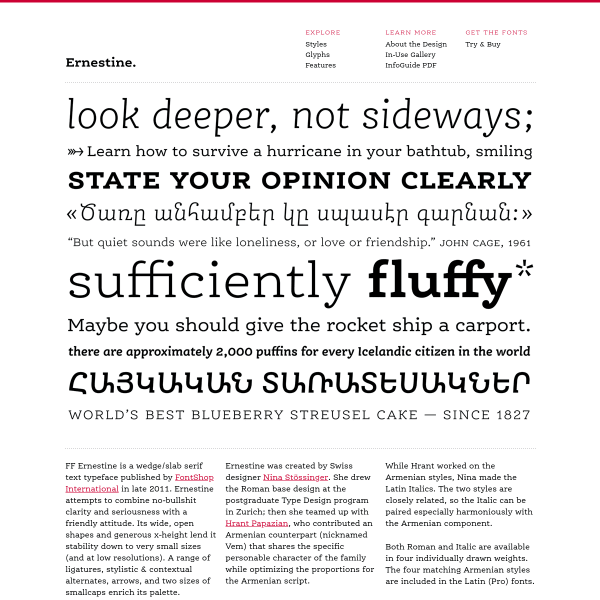 This specimen for FF Ernestine is a presented as a microsite in a traditional way. A homepage with hero image, introductory text, a page with all the glyphs. Whilst this could work very well for print, more is needed for digital. Maybe showing its age?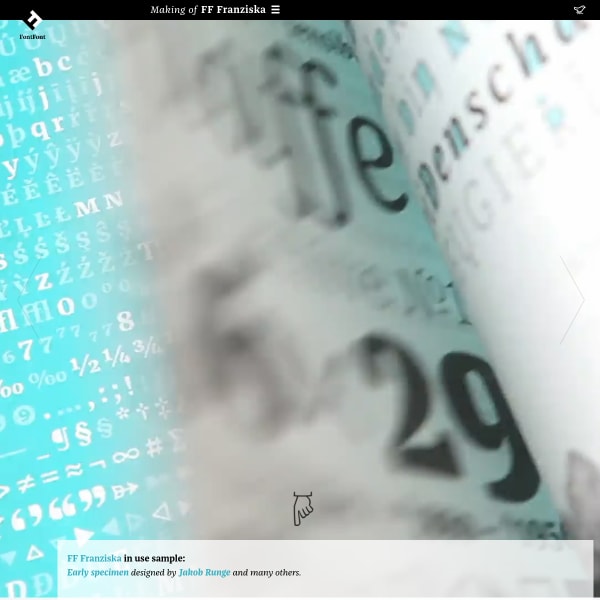 A really unusual specimen. Presented as a long-form article documenting the design features, history, and inspiration for the creation of Franziska.
A simple but effective specimen for MD System from Mass Driver. Unusually, no type tester. Instead, a prominent download button for trial fonts and a PDF specimen.