A curated list of digital specimens

of the highest quality. Updated daily.
Quicky specimen for a quirky typeface. Regina Black is a wonderfully expressive typeface that is demonstrated so well throughout the vertical panels on this specimen. With ample mouse pointer hijacking, and a limited colour palette, the specimen really injects a sense of fun.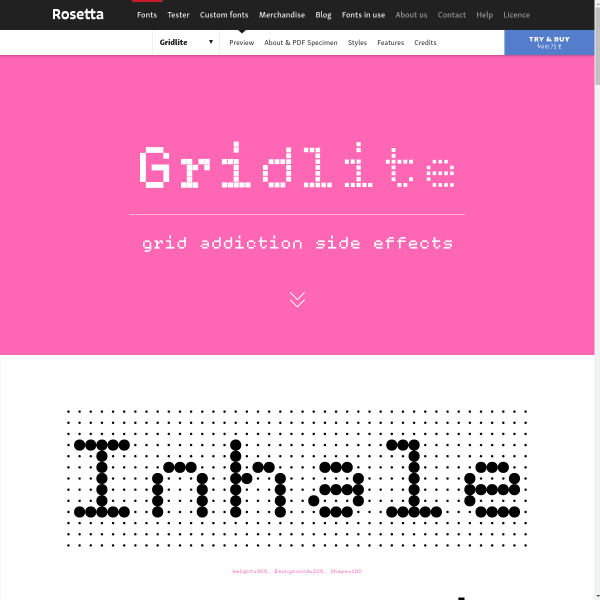 New display typeface from Rosetta, Gridlite's specimen looks disarmingly simple. It's not until you use the type tester that the power and variation of Gridlite becomes apparent.